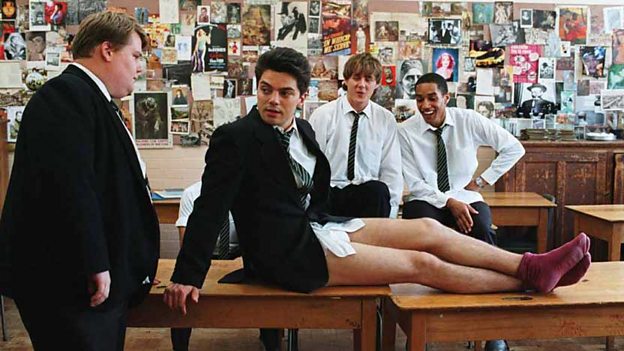 History is a commentary on the various and continuing incapabilities of men.
The History Boys Synopsis
THE HISTORY BOYS tells the story of a group of bright, funny history students in pursuit of an undergraduate place at Oxford or Cambridge. Bounced between their maverick English teacher (Richard Griffiths), a young and shrewd professor hired to up their test scores (Stephen Campbell Moore), a grossly outnumbered history teacher (Frances De La Tour), and a headmaster obsessed with results (Clive Merrison), the boys attempt to sift through it all to pass the daunting university admissions process. Their journey becomes as much about how education works, as it is about where education leads.
Credits
Starring:
Richard Griffiths, Stephen Campbell Moore, Frances de la Tour, James Corden, Dominic Cooper
Producers:
Kevin Loader, Damian Jones
Executive Producers:
Andrew Macdonald, Allon Reich, David M. Thompson, Miles Ketley, Charles Moore
Sales agent:
Distributor:
Credits summary:
A BBC Films, DNA Films, Fox Searchlight Pictures and National Theatre Production
Release Dates
Broadcast on
27 April 2016
Related Links
Search BBC Films
Can't find what you need? Search here