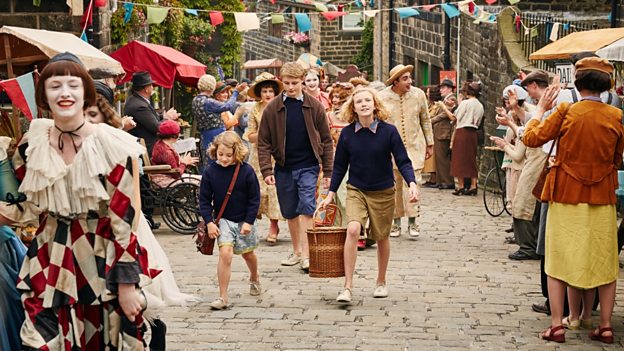 I hereby name this Walker island, and claim it for our own!
Swallows and Amazons Synopsis
Four children dream of escaping the tedium of a summer holiday with their mother. When finally given permission to camp on their own on an island in the middle of a vast lake, they are overjoyed. But when they get there they discover they may not be alone… The battle for ownership of a lonely island teaches them the skills of survival, the value of friendship and the importance of holding your nerve.
Set against the breathtaking backdrop of the Lake District, Swallows and Amazons is a heartwarming adventure for all the family.
Credits
Starring:
Rafe Spall, Andrew Scott, Kelly Macdonald, Dane Hughes, Orla Hill, Teddie Malleson-Allen, Bobby McCulloch, Seren Hawkes, Hannah-Jayne Thorp, Jessica Hynes, Harry Enfield
Director:
Philippa Lowthorpe
Producers:
Nicholas Barton, Nick O'Hagan, Joe Oppenheimer
Executive Producers:
Christine Langan, Beth Pattinson, Natascha Wharton, Peter Watson, Thorsten Schumacher, Patrick Fischer, Hugo Heppell, Alexa Seligman, John Jencks, Jenny Borgars, Dan MacRae, Danny Perkins, Steve Milne, Ian Maiden
Sales agent:
Distributor:
Credits summary:
BBC Films, BFI and HanWay Films present in association with Screen Yorkshire, The Electric Shadow Company, Maiden Investments A Harbour Pictures Production
Release Dates
Out on DVD
12 December 2016
Broadcast on
19 August 2018
Search BBC Films
Can't find what you need? Search here