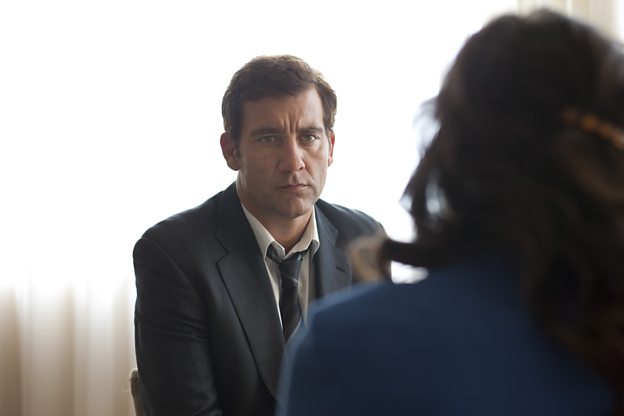 If you make a mistake, I'm dead -- right? I'd like to know your name.
Shadow Dancer Synopsis
Single mother Collette McVeigh is a Republican living in Belfast with her mother and hardliner IRA brothers. When she is arrested for her part in an aborted IRA bomb plot in London, an MI5 officer (Mac) offers her a choice: lose everything and go to prison for 25 years or return to Belfast to spy on her own family. With her son's life in her hands, Collette chooses to place her trust in Mac and return home, but when her brothers' secret operation is ambushed, suspicions of an informant are raised and Collette finds both herself and her family in grave danger.
Winner of the British Independent Film Award and London Critics Circle Best British Actress Award and BAFTA Rising Star nominee, Andrea Riseborough.
Winner of Best Supporting Actress for Brid Brennan, and nominated for three other Irish Film and Television Awards, including Best Film, Best Supporting Actor for David Wilmot, and Make Up and Hair for Lynn Johnston & Eileen Buggy.
You can read the script of Shadow Dancer at the BBC Writersroom http://www.bbc.co.uk/writersroom/scripts/shadow-dancer
News and Views
Shadow Dancer director James Marsh and writer Tom Bradby talk to BBC Films about the film
Credits
Starring:
Clive Owen, Andrea Riseborough, Aidan Gillen, Domhnall Gleeson, Brid Brennan, Gillian Anderson
Producers:
Chris Coen, Andrew Lowe, Ed Guiney
Executive Producers:
Joe Oppenheimer, Brahim Chioua, Norman Merry, Vincent Maraval, Tom Bradby, Rita Dagher
Sales agent:
Distributor:
Credits summary:
BFI and BBC Films present a Unanimous Entertainment / Element Pictures / Wild Bunch Production in association with LipSync Productions with the participation of Bord Scannán na hÉireann / Irish Film Board
Release Dates
Out on DVD
14 January 2013
Broadcast on
31 March 2017
Related Links
Search BBC Films
Can't find what you need? Search here