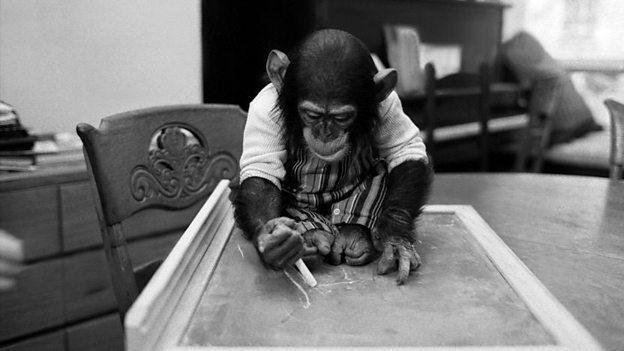 The fact that we could share language with an animal seemed very radical at that time.
Project Nim Synopsis
This is the story of Nim, the chimpanzee who in the 1970s became the focus of a landmark experiment which aimed to show that an ape could learn to communicate with language if raised and nurtured like a human child.
Following Nim's extraordinary journey through human society, this documentary feature examines the enduring impact he makes on the people he meets along the way; the film is an unflinching and unsentimental biography of an animal we tried to make human.
News and Views
Director James Marsh explains how he constructed his documentary about Nim, a chimpanzee raised as a human, from a wealth of archive material and interviews with the key people in Nim's life.
Credits
Executive Producers:
Jamie Laurenson, Nick Fraser, Hugo Grumbar, John Battsek, Andrew Ruhemann
Sales agent:
Distributor:
Credits summary:
A Red Box Films Production in association with Passion Pictures for BBC Films and the UK Film Council
Related Links
Search BBC Films
Can't find what you need? Search here