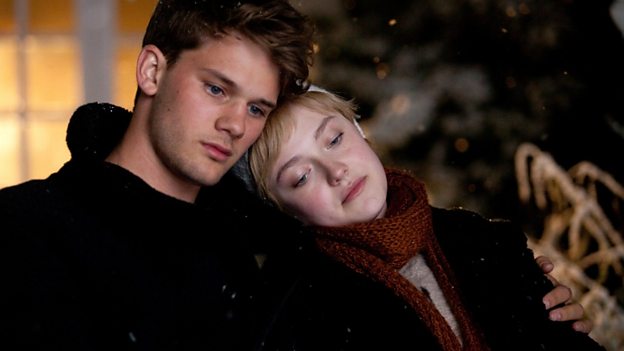 Moments. This is one. This right here right now... is definitely a moment.
Now Is Good Synopsis
Tessa is seventeen and passionate about life. Diagnosed with a terminal illness, she determines to use every moment, compiling a catalogue of what a normal teenager would experience, including losing her virginity and taking drugs. With the help of her friend Zoey, she sets the list in motion. While her family deals with fear and grief, each in their own way, Tessa explores a whole new world. Falling in love with Adam, her new neighbour, wasn't on the list, but it proves to be the most exhilarating experience of them all.
Based on the book by Jenny Downham, 'Before I Die'.
News and Views
Ol Parker, writer/director of Now is Good talks to BBC Films
Credits
Starring:
Dakota Fanning, Jeremy Irvine, Paddy Considine, Olivia Williams, Kaya Scodelario
Producers:
Graham Broadbent, Pete Czernin
Executive Producers:
Christine Langan , Adam Kulick, Peter Hampden
Sales agent:
Distributor:
Credits summary:
Warner Bros. Pictures, BBC Films and UKFC present, in association with TFI Droits Audiovisuels and Goldcrest A Blueprint Pictures Production
Release Dates
Released
19 September 2012
Out on DVD
21 January 2013
Search BBC Films
Can't find what you need? Search here