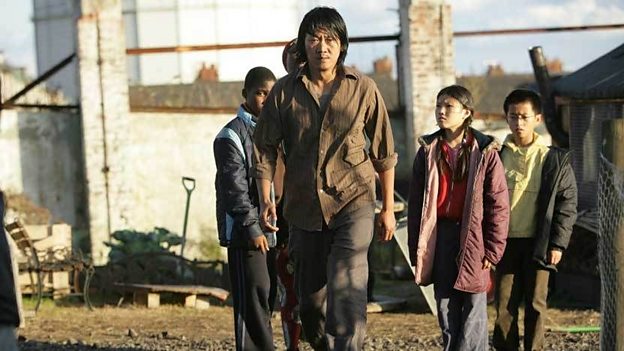 How can you have too many doctors? Why can't they deport Paris Hilton?
Grow Your Own Synopsis
A nourishing, magical comedy.
A refugee family are given an allotment plot to help rehabilitate their traumatised father. At first they are met with suspicion by the men who have worked the gardens for years but eventually they are accepted into a diverse community, united by their love of making things grow.
Credits
Starring:
Benedict Wong, Eddie Marsan, Pearce Quigley, Omid Djalili, Philip Jackson, Olivia Colman, John Henshaw
Producers:
Luke Alkin, Barry Ryan
Screenplay:
Frank Cottrell Boyce
Executive Producers:
David M. Thompson, Paul Trijbits, Chris Moll, Mark Herbert
Sales agent:
Distributor:
Credits summary:
BBC Films in association with Warp Films/Art in Action
Release Dates
Out on DVD
15 October 2007
Related Links
Search BBC Films
Can't find what you need? Search here