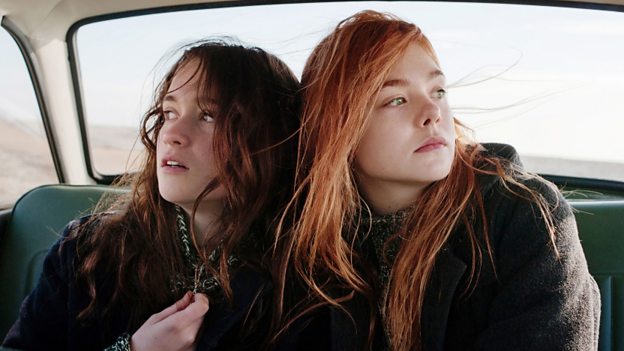 We had a dream that we would always be best friends...
Ginger and Rosa Synopsis
London, 1961. Two teenage girls - Ginger and Rosa - are inseparable; they play truant together, discuss religion, politics and hairstyles, and dream of lives bigger than their mother's frustrated domesticity. But, as the Cold War meets the sexual revolution, and the menace of nuclear holocaust grows, the lifelong friendship of the two girls is threatened - by the clash of desire and the determination to survive.
From writer/director Sally Potter.
Credits
Starring:
Elle Fanning, Alessandra Nivola, Christina Hendricks, Timothy Spall, Oliver Platt, Jodhi May, Annette Bening, Alice Englert
Producers:
Christopher Sheppard, Andrew Litvin
Executive Producers:
Reno Antoniades, Aaron L Gilbert, Goetz Grossman, Joe Oppenheimer, Paula Alvarez Vaccaro
Sales agent:
Distributor:
Credits summary:
BFI and BBC Films present an Adventure Pictures Production in association with The Match Factory, Media House Capital, Ingenious, and Miso Films ApS and the Danish Film Institute A Sally Potter Film
Release Dates
Out on DVD
11 February 2013
Search BBC Films
Can't find what you need? Search here