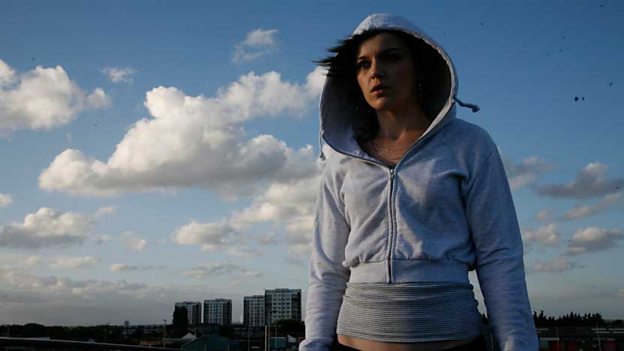 You're nothing to me, so why should I listen?
Fish Tank Synopsis
A powerful and contemporary coming of age story, from the director of RED ROAD.
FISH TANK is the story of Mia (Katie Jarvis), a volatile 15-year-old, who is always in trouble and who has become excluded from school and ostracised by her friends. One hot summer's day her mother (Kierston Wareing) brings home a mysterious stranger called Connor (Michael Fassbender) who promises to change everything and bring love into all their lives. Touching on the themes of her Academy Award winning shortWasp, FISH TANK is an original and unsettling tale for our age.
Credits
Starring:
Katie Jarvis, Michael Fassbender, Kierston Wareing, Rebecca Griffiths, Harry Treadaway
Producers:
Kees Kasander, Nick Laws
Executive Producers:
Paul Trijbits, Christine Langan, David M. Thompson
Distributor:
Credits summary:
BBC Films and the UK Film Council in association with Limelight present A Kees Kasander Production
Release Dates
Released
11 September 2009
Out on DVD
25 January 2010
Related Links
Search BBC Films
Can't find what you need? Search here