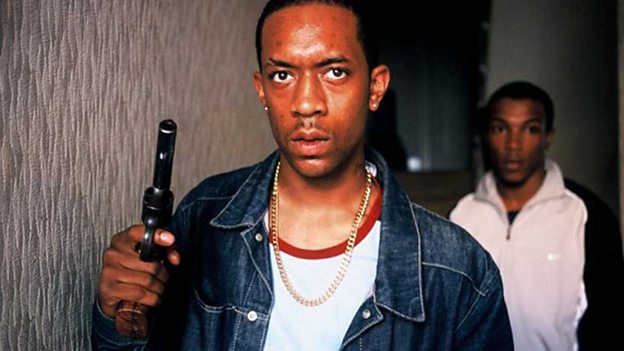 You saved my life, man, and now you're telling me to turn my back on you?
Bullet Boy Synopsis
Ricky is a black teenager from London's East End, a young offender who is one wrong step away from becoming another statistic in the prison system. He is surrounded by friends who have already crossed that line and the future looks bleak.
But it is his twelve year old brother Curtis, torn between the allure of his dangerous brother and his mum's more wholesome aspirations for him, who is really in the firing line.
A powerful and moving drama exploring the lives of young black men on the edge.
Credits
Starring:
Ashley Walters, Luke Fraser, Leon Black, Claire Perkins
Producers:
Marc Boothe, Ruth Caleb
Screenplay:
Saul Dibb, Catherine R Johnson
Executive Producers:
David M. Thompson, Paul Trijbits, Paul Hamann
Sales agent:
Distributor:
Credits summary:
BBC Films and the UK Film Council in association with Portman Films present a Shine Production in association with BBC Films
Related Links
Search BBC Films
Can't find what you need? Search here