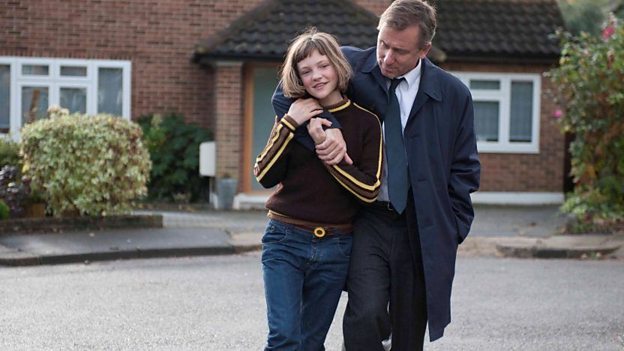 It will all go wrong dad, everything goes wrong.
Broken Synopsis
Skunk is 11, diabetic and pretty cool.
Rick is her sweet neighbour. Bob is her mean neighbour. Skunk's world is about to change…
Shortly after witnessing a brutal beating, Skunk's home, neighbourhood and school all become treacherous environments, where the happy certainties of childhood give way to injustice and danger; her innocence is rapidly worn away and a harsh world fills her future. When Skunk finally seeks solace in an unspoken friendship with sweet, damaged Rick, she's left with a choice- to stay in a life she was not promised, or to leave this broken place behind…
***
Winner of the British Independent Film Awards 2012 'Best British Independent Film' and 'Best Supporting Actor' for Rory Kinnear.
News and Views
BBC Films talks to Tim Roth about his role in Broken
Credits
Starring:
Tim Roth, Cillian Murphy, Eloise Laurence, Rory Kinnear, Robert Emms, Zana Marajanovic, Bill Milner, Denis Lawson, George Sargeant
Producers:
Dixie Linder, Tally Garner, Nick Marston, Bill Kenwright
Executive Producers:
Joe Oppenheimer, Norman Merry
Sales agent:
Distributor:
Credits summary:
BBC Films and BFI present in association with Lipsync Productions and Bill Kenwright Films A Cuba Pictures Production
Related Links
Search BBC Films
Can't find what you need? Search here