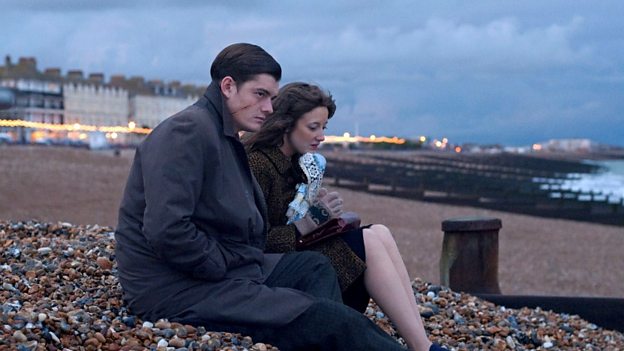 You're good, I'm bad. We're made for each other.
Brighton Rock Synopsis
Adapted from Graham Greene's brilliant 1939 novel, BRIGHTON ROCK charts the headlong fall of Pinkie, a razor-wielding disadvantaged teenager with a religious death wish.
At the heart of the story is Pinkie's relationship with Rose - an innocent young waitress who stumbles on evidence linking Pinkie and his gang to a revenge killing. After the murder, Pinkie seduces Rose, first in an effort to find out how much she knows and latterly to ensure she will not talk to the police. A love story between a murderer and a witness, can Pinkie trust Rose or should he kill her before she talks to the police? Can Rose trust Pinkie, or is she next in line?
News and Views
Rowan Joffe explains the genesis of his new adaptation of Brighton Rock, from screenplay to the editing suite.

Rowan Joffe discusses his career with Kate Rowland from BBC Writersroom.
Credits
Starring:
Sam Riley, Andrea Riseborough, Helen Mirren, John Hurt, Nonso Anonzie, Phil Davis, Andy Serkis
Executive Producers:
Jenny Borgas, Will Clarke, Olivier Courson, Ron Halpern, Jamie Laurenson
Sales agent:
Distributor:
Credits summary:
Studio Canal Features, Optimum Releasing, BBC Films and UK Film Council present A Kudos Pictures Production
Release Dates
Out on DVD
27 December 2011
Related Links
Search BBC Films
Can't find what you need? Search here