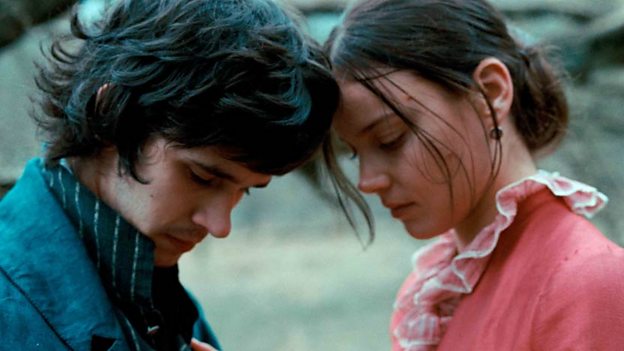 A thing of beauty is a joy forever, its loveliness increases; it will never pass into nothingness.
Bright Star Synopsis
London 1818: a secret love affair begins between 23-year-old English poet, John Keats and the girl next door, Fanny Brawne. When she asks him to teach her about poetry, he agrees.
The poetry soon becomes a romantic remedy that works not only to sort their differences, but fuel an impassioned love affair. "I have the feeling as if I was dissolving", Keats writes.
When Keats falls ill a year later, the two young lovers face not marriage, but separation. In Keats' own poignant words, "forever panting and forever young".
Credits
Starring:
Ben Whishaw, Abbie Cornish, Paul Schneider, Kerry Fox
Producers:
Jan Chapman, Caroline Hewitt, Jane Campion
Executive Producers:
Francois Ivernel, Christine Langan, Cameron McCracken, David M. Thompson
Sales agent:
Distributor:
Credits summary:
Pathé Productions, Film Finance Corporation Australia, BBC Films and the UK Film Council present in association with the New South Wales Film and Television Office and Hopscotch International
Related Links
Search BBC Films
Can't find what you need? Search here