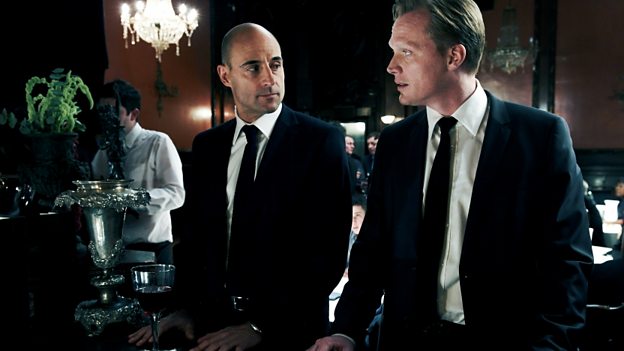 The ones I feel sorry for are the ones that get away with it.
Blood Synopsis
Nick Murphy's (THE AWAKENING) pyschological thriller about two brothers, Joe (Paul Bettany) and Chrissie Fairburn (Stephen Graham), who collapse under the weight of their father's shadow (Brian Cox).
Desperate to fill their father's shoes, Joe and Chrissie commit the ultimate crime, and the fear of being caught out by their police force colleague, Robert (Mark Strong), turns their lives into a downward spiral of guilt and paranoia.
A Bill Gallagher adaptation of his own successful BBC TV drama series Conviction.
Credits
Starring:
Paul Bettany, Mark Strong, Stephen Graham, Brian Cox, Naomi Battrick
Producers:
Pippa Harris, Nicola Shindler, Nick Laws
Screenplay:
Bill Gallagher
Executive Producers:
Sam Mendes, Andrew Critchley, Christine Langan, Stuart Ford, James Atherton, Norman Merry, Peter Hampden
Sales agent:
Distributor:
Credits summary:
BBC Films and BFI present in association with IM Global, Quickfire Films and LipSync Productions A Neal Street/Red Production
Related Links
Search BBC Films
Can't find what you need? Search here