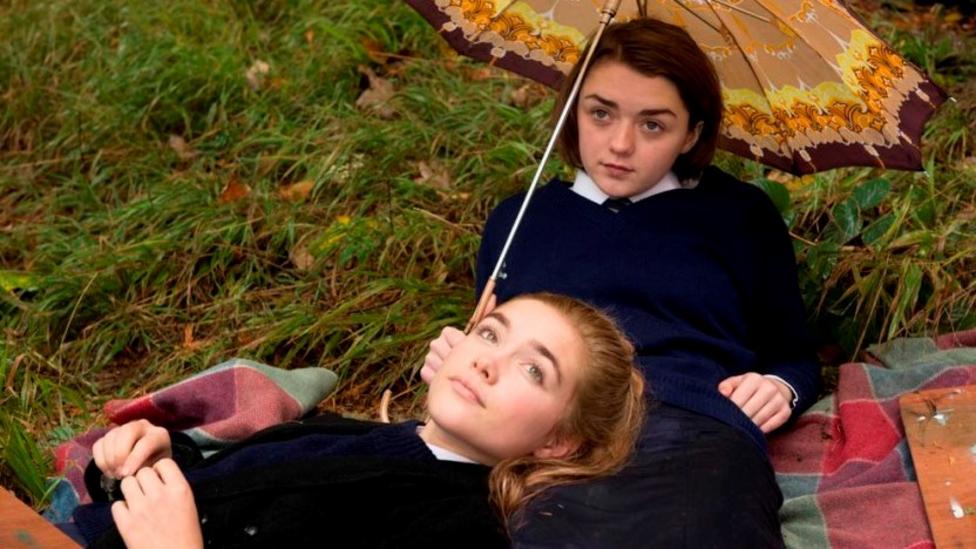 Date: 28.10.2013
Last updated: 11.09.2014 at 09.33
THE FALLING tells the story of Lydia, the troubled girl at the centre of a mysterious fainting epidemic, who is determined to discover the cause of the malady spreading through her British all-girl school in 1969, a year when the whole world seems poised on the brink of change.
Following her films BAFTA-nominated The Alcohol Years, Edge, and the critically acclaimed Dreams of a Life, writer/director Carol Morley presents her skewed and dream-like coming of age story THE FALLING, with director of photography Agnès Godard (Sister, Beau Travail). THE FALLING is represented internationally by Independent Film Sales who will be introducing the project to buyers at AFM in November.
THE FALLING is presented by BBC Films and BFI in association with Lipsync Productions, a Cannon and Morley/Independent production in association with Boudica Red, a Carol Morley film. The film was developed with the BFI Film Fund. Written and directed by Carol Morley, Produced by Cairo Cannon and Luc Roeg, Line Producer Donall Mccusker, Executive Producers Lizzie Francke, Christine Langan, Philip Herd, Andrew Orr, Norman Merry, Peter Hampden, Rebecca Long and Ian Davies.
Intense Lydia (Maisie Williams, Game of Thrones) and beautiful, rebellious Abbie (Florence Pugh) are best friends at their all-girls school, ruled over by the enigmatic headmistress Miss Alvaro (Monica Dolan) with her deputy, the overly strict Miss Mantel (Greta Scacchi). It's 1969, and the girls, like the world around them, are in a state of change. Abbie is embracing her sexuality, even sleeping with Lydia's beatnik brother. Lydia, neglected by her agoraphobic mother Eileen (Maxine Peake), has made Abbie her emotional focus. After a shocking tragedy, Lydia, finds herself at the center of an outbreak of a mysterious fainting condition. Before long, the phenomenon spreads throughout the school community and when Lydia's own symptoms worsen, she rallies against the school's authorities to find and remove the underlying cause before it's too late.
The film is set for release 2014.
Further press information: John Dunning on 0207 923 2861/john@margaretlondon.com