Canal Boat Diaries producer on the challenges of filming with an iPhone
The five part BBC Four series Canal Boat Diaries has been filmed almost entirely on an iPhone X with additional Go Pro and Drone footage. Series Producer Stuart Woodman explains how it was made.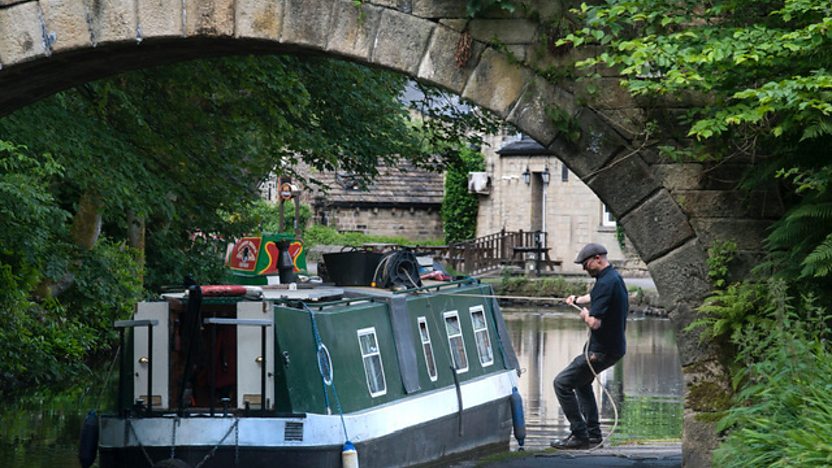 Robbie Cumming is determined to cruise every mile of our inland waterways and document life on board his narrowboat. His contemporary YouTube channel is one of a number of popular travel logs exploring Britain's inland waterways. During 2019 he embarked on a 300 mile journey across the Midlands and the north of England and filmed his adventures for the BBC.
Unlike previous programmes that gloss over life on canals this series aims to show viewers the real side of boating, warts and all - and that means filming it in a different way. Series Producer Stuart Woodman explains how it was done.
"The camera kit for this series was minimal. Robbie used an iphone X with 256GB which offered enough memory to film one episode. We then transferred the media to portable hard drives via a MacBook. I went to shoot with Robbie at least once a week and collected the media.
"At times we did use WeTransfer when Robbie was really remote and we were mid edit but this was rare as there were hours of footage."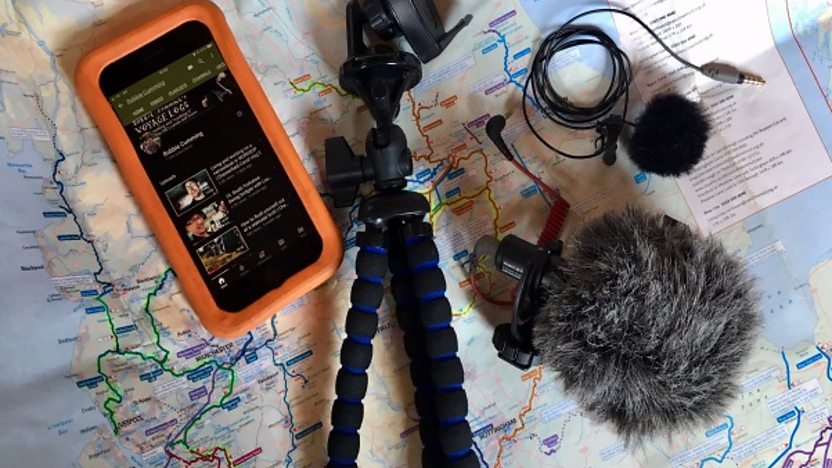 "We started off using Filmic Pro but switched to Pro Camera as this seemed to fire up quickly and Robbie found it easier to use. Picture quality on an iPhone X isn't an issue - it's amazing.
"The standard setting on an iPhone is 30 frames per second - not great for British TV sets which work at 25 frames per second. It was a quick fix on the phone by using Pro Camera but could have been a real headache in post-production.
"The pioneering project wasn't without its challenges and filming five half hour programmes on an iphone came with many difficulties - good quality sound one of them. It was particularly tricky when shooting near a noisy narrowboat engine or inside canal locks.
"After some trial and error the team went back to basics and used a Rode wired lapel mic with a big fluffy wind muffler.
"The only time we used lighting was during the diary chat and this was a mini battery-powered panel light. Our desk tripods were cheap and cheerful."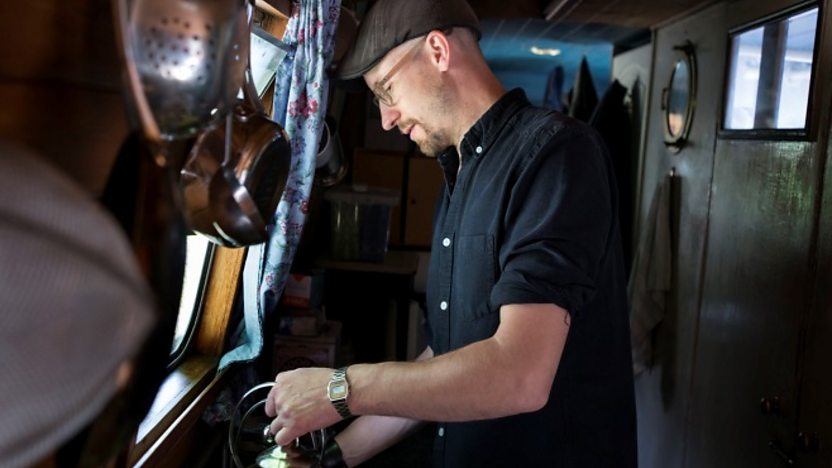 "There were no rigged cameras on the boat - so the style is fluid and evolves. This isn't glamorous TV. There are umpteen problems Robbie battles throughout the series – everything from running aground to oil leaks on the boat, all caught on camera.
"From the start Robbie's narrowboat played a crucial role. It was the main means of transport, an edit suite for rough cuts, a recording studio for the soundtrack and a place where Robbie shared his boating experiences in the 'diary chair'.
"This type of television is incredibly cost effective - but that didn't mean quality was compromised.
"The advantage is that the end result feels more immediate, more punchy. You see something interesting on the journey and you pick up the phone and talk about it."
Canal Boat Diaries is showing on BBC Four with all the episodes available via iPlayer to UK viewers via this link www.bbc.co.uk/iplayer/episode/m000bpkr. It consists of five 30-minute episodes following Robbie as he cruises from Shardlow on the Trent and Mersey into central Liverpool.