Sounds Amazing audio gurus share tips
How will people make and listen to programmes in the future? Spatial, 3D and other audio innovations are transforming the way broadcasters and audiences engage with audio.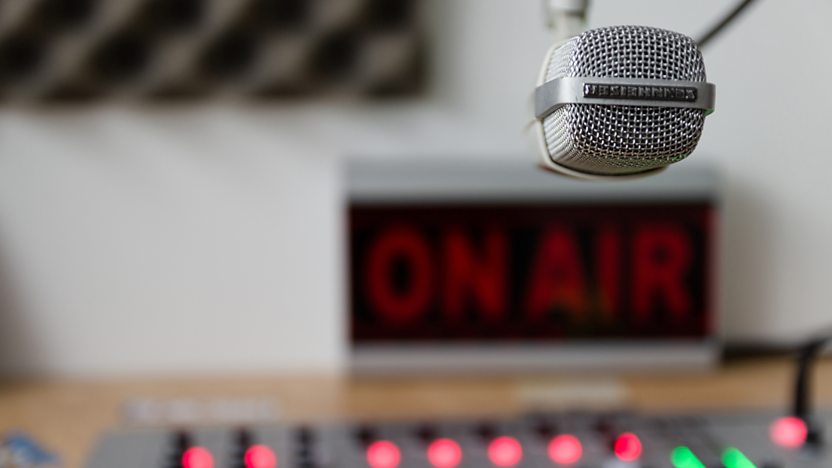 Audio experts and producers gathered in BBC New Broadcasting House's Radio Theatre on Wednesday 2 May 2018 to find out about the future of sound from a range of speakers. This exciting event was presented by BBC Academy Fusion in collaboration with BBC Research and Development and the S3A partnership.
Discover some of the key takeaway points below and full videos of the day's sessions at the bottom of the page (available shortly).
Some videos may not play in Internet Explorer. Please use another browser or click the speakers' names below.
Binaural sound
Catherine Robinson is a BBC audio supervisor. She held an immersive masterclass that looked at the differences between 3D, binaural and surround sound. She also discussed how to set up a binaural studio and the latest audio developments in radio, digital, live and virtual reality (VR).
Catherine sees a huge potential for enhanced sound in many programmes once costs come down.
Sound-reactive technology
Laura Kriefman is an innovative choreographer who focuses on the relationship between sound, movement and technology. Her company Hellion Trace (formerly Guerilla Dance Project) specialises in augmented dance. She performed a new work, Kicking the Mic, which examined our future relationship with sound by combining live tap dance, looping and a fully sound-reactive LED dress.
Laura hopes her performances will encourage audiences to see the creative potential of technology we all use every day.
Live recording
Tom Parnell is a senior audio supervisor with BBC Research and Development. He explored the latest innovations in live recording in a session called Live and Kicking.
Tom described how he worked with the Radio 3 Proms production team to add binaural sound as an option for listeners.
Interactive audio drama
Henry Cooke is a senior producer and creative technologist with BBC Research and Development. Henry gave a producer's view on the original interactive audio drama The Inspection Chamber.
In creating the show he found himself exploring new production methods that required both developers and storytellers to work closely together to overcome the limitations of the latest technology.
Emerging technology
Ali Shah is the BBC's head of emerging technology and strategic direction. He gave a rapid-fire guide on the latest technology to help audio producers save money and make great-sounding content.
He's an enthusiast for the technology whilst recognising that it throws up new ethical and editorial questions.