Virtual reality journalism: Is it the new reality for news?
We consider the key findings of a special report commissioned by Reuters Institute for the Study of Journalism on how news is embracing virtual reality (VR).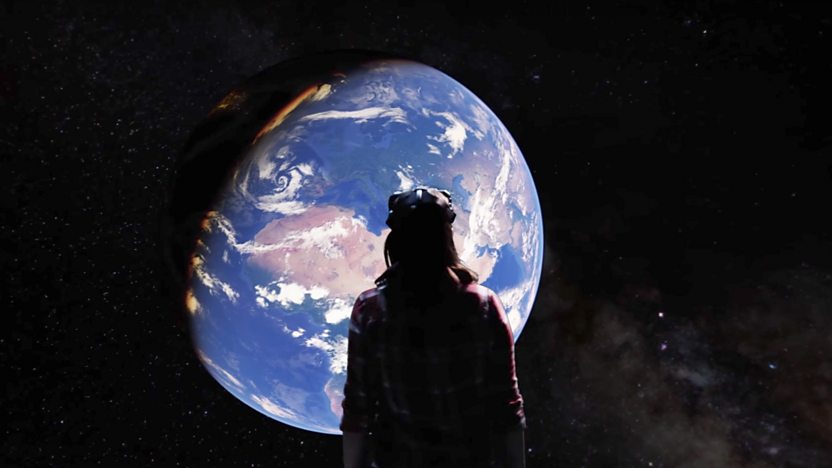 Zillah Watson, BBC commissioning editor for virtual reality and author of Reuters VR for News: The New Reality? interviewed 20 news organisations in the US and Europe to find out:
what virtual reality (VR) technology is being used
if the content being made is good enough
if newsrooms have moved on from experimentation to a viable business model
whether there's a consumer appetite for VR news
Technology: Is it quite there yet?
Most news organisations have embraced VR in their newsrooms, with the availability of affordable 360 cameras lowering the barrier to entry.
However, even with the rapid growth in VR technology there still needs to be:
better production of VR content
lower costs for higher-end headsets such as Oculus Rift and HTC Vive
better product design to make headsets more attractive to consumers
Early adopters in the newsroom have opted to:
use smartphones (as magic windows) or web browsers as their chosen platforms
create cheaper 360 video content for these platforms
stay away from producing expensive immersive VR experiences
Content: Is it any good?
Most news organisations have pushed for innovative content and experimented with how VR can tell stories.
The report outlines how most news organisations:
are making 360 video (not VR)
are creating a range of content, including features, rather than just 360 news reports
admit there needs to be more good VR content
believe VR stories are best told if they take you to a place you can't physically go to
say the content needs to be right for the platform and device it will be distributed on
Examples of VR content:
"I'm afraid that more and more people in news organisations use 360 for stories that aren't interesting. Bad content will keep people away from watching it." – Max Boenke, head of video, Berliner Morgenpost
Strategy: Which business model is the best?
Zillah suggests some of the larger news organisations do have some form of content strategy which is executed by in-house multidisciplinary teams that commission, edit and publish.
Seed funding and partnerships with technology companies such as Google and Samsung allow news organisations and journalists to experiment with content. But the downside is they're too dependent on them, with no long-term business models for how to monetise content though advertising.
Audiences: Is anyone watching?
Most of the news organisations conceded that they have a poor understanding of VR audiences and whether they're consuming content at home. Zillah says it's too early to conduct any useful audience research but there are some limitations to be aware of:
The headset design needs to be less clunky
The user experience needs improving
Content discovery for 360 video and VR content on a device is poor
Overall, the report recommends news organisations pull together to create more engaging content and improve user experiences of VR.
"VR content if done well is really powerful. It can make you quake with fear, it can make you laugh with joy and it can make you cry." – Zillah Watson