Interviewing dos and don'ts from Julian Worricker
Julian Worricker joined the Ariel Network training day to share his knowledge of interview techniques.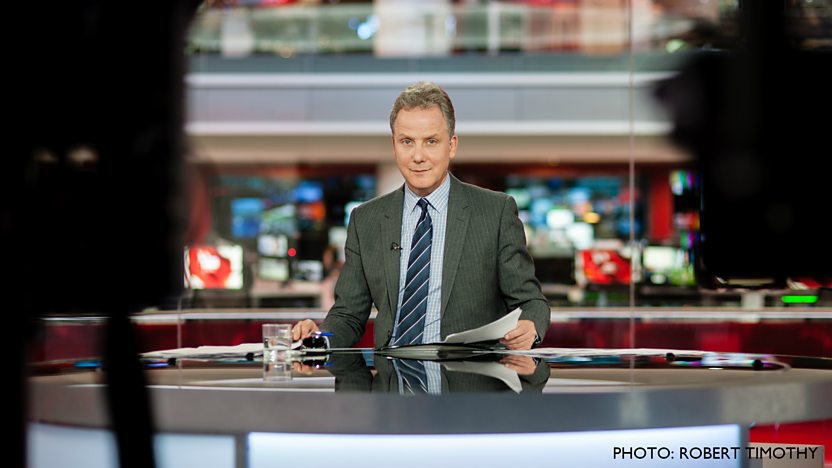 Julian Worricker joined the BBC's internal news channel Ariel for its training day at the BBC's New Broadcasting House on 20 September 2017. With more than 30 years experience in television and radio, he shared his top interviewing tips.
Preparation
Make sure you research the guest, prep some questions and have an idea about possible follow-up questions. However, always be prepared to change course; don't be too rigid with your questions. Sometimes prepared questions mean you don't listen to what the guest is saying.
Know the one thing you want to get out of the interview
Think about how you're going to pursue the argument and where you want to end up. Never ask a question unless you think you know what the answer is going to be. Think: what questions do you need answers to?
Brief the guest
Discuss how you will structure the interview to give them an idea of what to expect.
Listen carefully
What does their tone of voice, body language and facial expressions tell you? Make sure you react to any change in behaviour. Why did they pull that face? Why did they use that word? Listen to their answers and challenge them.
Think clearly
Clear your mind of any thoughts you don't need and focus. Always be yourself and make sure the question sounds like it's coming from you. Don't try to be Jeremy Paxman.
Consider the type of question
Short, open questions allow you to stay in control. Vague or closed questions mean the guest has control and can avoid giving a revealing answer. Keep it short and to the point. Start questions with who, what, why, when, where or how.
Play dumb
You can get more out of someone by asking why they did something or what they meant. Be curious and ask neutral questions that allow the guest to explain themselves. How so? What do you mean?
Be persistent
Have you got to the middle of this onion or are there still layers to peel away? Don't be intimated - and don't be scared of pauses.
Interrupting is all about timing and brevity
If you're struggling to interject, catch them when they breathe in. Make sure you know what you're going to say when you interrupt.
Don't panic if your mind goes blank
Buy yourself time by asking the guest if they're surprised. For example 'are you surprised that…?' is a question that guests will often automatically qualify, buying you thinking time.