Jayson Mansaray
Jayson is a journalist, presenter and commentator who specialises in arts, culture and entertainment.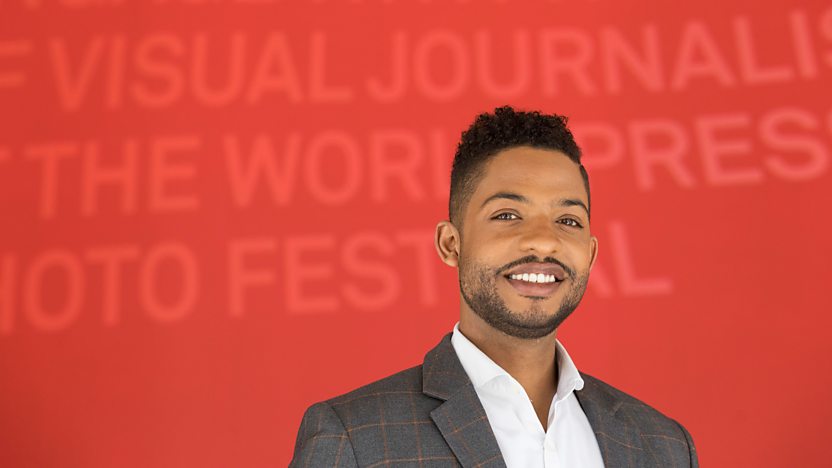 This profile is part of the BAME Expert Voices database that brings together the array of talent who applied for and attended BBC Academy Expert Voices training days across the UK. The following information has been supplied by the expert:
Expertise:
Currently working as freelance arts and entertainment reporter for Reuters
Contemporary African artists, emerging performance and illustrative artists, fashion, music and film awards
BBC staff: access the expert's telephone number and email address
Jayson Mansaray is an experienced presenter, reporter and cultural commentator who has travelled the world covering the arts, culture and entertainment stories for broadcasters.
He has appeared on air for London Live, BBC London 94.9, BBC World Service and Reuters television, covering topics from racism in Moscow to major arts and entertainment events globally (including MTV EMAs, The Oscars and Cannes Film Festival).
Jayson has appeared as on-screen talent, working as the arts and culture reporter for Arise News and then as arts correspondent for English speaking Turkish news channel TRT World.
Currently working freelance as the entertainment reporter for Reuters, Jayson also curates online culture magazine A Clodhopper and its quarterly 'Salon' events showcasing up-and-coming talent across film, performance and the illustrative artists. New emerging and countercultural artists are a specialism.
Jayson is also passionate about uncovering alternative narratives on established subjects - a favourite example being a play called the Chigger Foot Boys by the acclaimed playwright Pat Cumper which looks at the experiences of Jamaicans who fought for Britain in the World War I.