The rise and rise of product management
Nic Newman, former head of product development at the BBC, explores the role of the product manager in creating digital experience that audiences love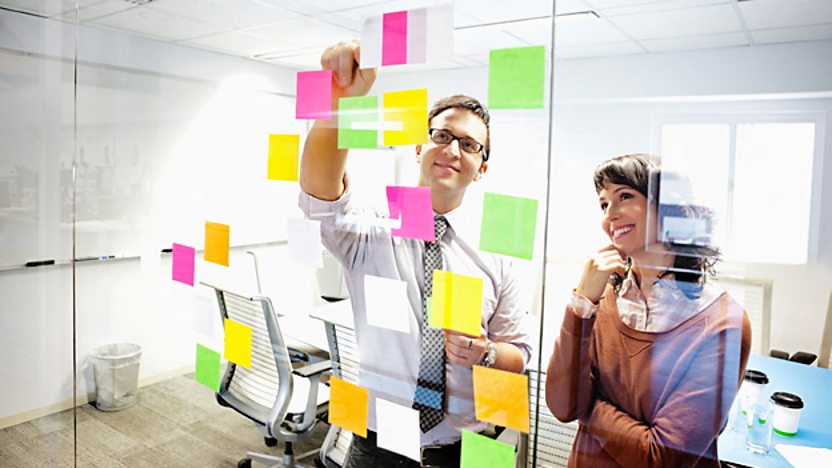 Until a few years ago product managers were rarely found in media companies. Today the job has become central to future success with a status and salary to match. Product managers sit at the top table of media companies like the BBC, the Guardian and Channel 4 where online services are now divided up into a number of clearly defined products that can be packaged and iterated in an on-going way.
More widely - in banks, retail and even in government - we see a shift away from big expensive IT projects to new ways of creating audience facing and enabling products in a more agile and user centred fashion. Here too, product managers are at the forefront of the revolution, bringing together business and audience needs. Product managers are the centre of everything, articulating strategy, defining requirements and deeply involved in on-going delivery.
Product management has a long and honourable pedigree. Product planning, product lifecycles and product marketing have been successfully employed for many years to drive everything from pharmaceuticals and automobiles to chocolate bars and breakfast cereals.
What has changed is the way technology - and software in particular - has created a whole new set of products and platforms to surprise and delight consumers. In the process these technology-led products have upset the balance of power in many businesses – particularly in the media sector - which traditionally viewed IT as little more than a support function.
It is no co-incidence that many of the most successful consumer products of the last few decades have come from technology companies like Apple, Google, Amazon, Microsoft and eBay. All of these companies have adapted and redefined traditional product ideas to fit the culture and needs of a software/technology business.
In contrast, many editorial and creative companies have found it hard to see technology as a legitimate driver of their businesses and have struggled to make the organisational and cultural changes required to deliver successful products. All too often the interface with editorial, user experience, marketing and sales remains something of a battlefield – with no-one taking end to end responsibility for the success of failure of the product.
But that is now changing. In a converged world, the BBC's Director of Future Media Ralph Rivera sees the product managers as "bringing together the creative side of the organisation and the engineering discipline of technology". Rivera sees product managers as orchestrators, acting like a conductor in pulling together a complex array of talents.
The modern product manager is a certainly multi-disciplined person who operates at the intersection of technology, design, editorial and commercial. Mike Bracken, Head of the Government Digital Service and former Technology Director at Guardian News & Media, says that the essential qualities of the job are "passion, expertise and knowledge of the products that they are managing". But beyond that, he stresses the diplomatic part of the job, the need for a product manager to look two ways; to maintain two conversations at once: "Firstly, with an end user; with the people who are consuming or paying for the end product and [secondly] to maintain a good working relationship and take a bunch of stakeholders with them through the product development cycle."
But having well-developed facilitation and translation skills does not mean that the product manager should play a passive or subservient role. At the Financial Times, Head of Product, Mary-Beth Christie defines a product manager as someone who translates business problems into solutions "The first thing is to make sure that you understand the problem or the opportunity that you are trying to go for. It's not just building a solution that someone else tells you to build." At the Financial Times the role of product management has grown in importance over the past few years; no longer mere translators, but shapers and thought leaders in their own right with a seat at the top table.
In his book Inspired, author and consultant Marty Cagan describes the job of the product manager as "to discover a product that is valuable, usable and feasible". His central point – born out of bitter personal experience – is that brilliant engineers, designers or editors will be wasting their time if the product idea isn't right; if it doesn't meet a fundamental audience need. To some extent this has always been true, but the internet has swept away monopolies and lowered the barriers to entry. Greater competition means that now there is no hiding place for the half decent product.
Ideal product managers are hard to find. They are held responsible for success or failure, but often without formal status or power. They need to understand audience needs at all times, be on top of the competition, be brilliant marketers and strategists and have a thorough grounding in technology, design, commercial and editorial. Their diplomatic and communication skills must be world class. It is a tough ask, but not impossible if you have your entire organisation lined up behind you and a good understanding of your own role.
Nic Newman is a digital product strategist, author and speaker on product management issues. He ran product teams at the BBC as Head of Product Development and then Controller, Future Media for Journalism (2001-10). He co-ordinates and teaches the BBC Academy courses on product management and is author of The State of Product Management (2010).