U
Uefa - ie initial cap only (it stands for Union of European Football Associations). There is no apostrophe in the Uefa Champions League...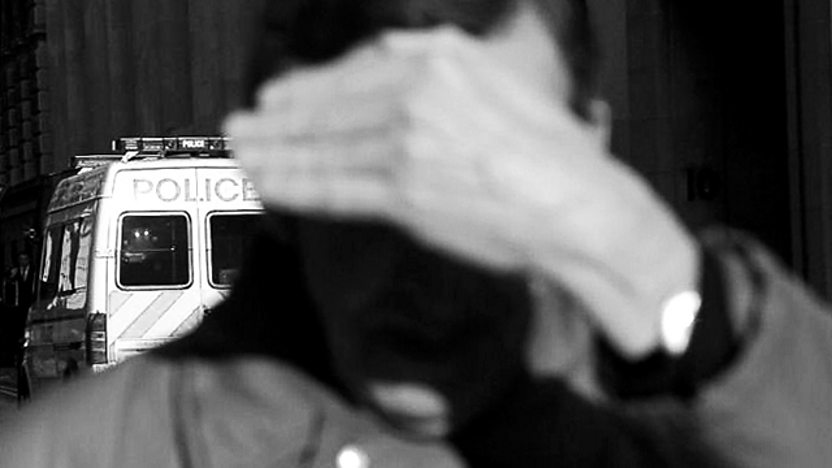 Uefa
ie initial cap only (it stands for Union of European Football Associations). There is no apostrophe in the Uefa Champions League.
UK Independence Party/UKIP
Capped up if not written out in full, even though some pronounce it as a word.
Ukraine
And not "The Ukraine".
Ulster
Acceptable if in a direct quote or part of a title (for example, the Ulster Unionists). But we should not use as an alternative to Northern Ireland - since the "six counties" north of the border are only a part of Ulster. Ulsterman/Ulsterwoman can be used in a direct quote.
Unesco
ie initial cap only. (It stands for United Nations Educational, Scientific and Cultural Organization).
UNHCR
ie all caps. It refers to the office of the UN High Commissioner for Refugees - and not "the UN High Commission for Refugees", which does not exist. The UN refugee agency is a useful short form for intros, but it should be spelled out later in the story.
under age
A child may be under age - but is an under-age child. Never one word.
under way
ie two separate words.
There are two measures for unemployment - the "unemployment rate" measuring the number of people looking for work (also known as ILO count), and the "claimant count", which is the number of people out of work and receiving the jobseeker's allowance.
The BBC prefers to focus on the unemployment rate (which is always higher than the claimant count) and headlines the broader measure of the ILO count, as this number is less susceptible to fiddling with the benefits system and can readily be compared with unemployment rates in other countries. But when there is space we should also report the claimant count numbers - especially to give a historical perspective.
In the context of the "claimant count" (jargon - to be avoided), the phrase "out of work and claiming benefit" is often used - when what it actually means is successfully claiming benefit. Better, therefore, to say out of work and receiving benefit.
Unicef
ie initial cap only (it stands for United Nations Children's Fund).
Unification Church
Moonies is an acceptable shorthand in headlines for the Unification Church of Sun Myung Moon, but it should be made clear that this is a term used by critics that many church members find offensive.
uninterested
means "not showing any interest" - eg: a tennis spectator who is reading a newspaper, rather than watching the game, is an uninterested onlooker. Do not confuse with disinterested, which means "impartial" eg: an umpire at Wimbledon is a disinterested onlooker.
unionists
(in Northern Ireland) ie lower case (except in the names of organisations eg: Ulster Unionists) - should not be used as a synonym for loyalists. Both want union with Great Britain, but the label "loyalist" usually implies support for a degree of extremism in pursuit of that aim. The emphasis in our stories should be on political affiliation, not religious.
union jack
ie lower case. This is the term we use for the UK flag formed by combining the crosses of St George, St Andrew and St Patrick. (The proper term, "union flag", carries potential for confusion - especially in the context of EU stories). However, where there are local political sensitivities, as in Northern Ireland, union flag is acceptable.
United Arab Emirates/UAE
Spell out at first reference - then abbreviate to UAE. It is made up of seven emirates: Abu Dhabi (the capital), Ajman, Dubai, Fujairah, Ras al-Khaimah, Sharjah and Umm al-Qaiwain.
United Kingdom
is made up of Great Britain (ie England, Wales and Scotland) and Northern Ireland - but not the Isle of Man or the Channel Islands, which are Crown dependencies.
United Nations charter
Chapters of the UN's charter should be written out as words, eg: Chapter Seven.
United Nations Security Council
ie all four words are capped up. And you should retain the caps if you go on to write about the UN Security Council or just the Security Council. Also use caps when referring to a specific UN resolution by number (eg: He voiced strong support for Resolution 1441); lower case if the reference is non-specific (eg: He said he understood the pressure for a second UN resolution on Iraq).
United States Department of Defense
ie follow the American spelling when using the official title. But use UK spelling for eg: the US defence department. This is often preferable, in order to avoid spelling the same word in two ways in the same story.
universal credit
Lower case for this benefit.
Universe
ie initial cap.
University of Wales
is a collegiate university, with colleges in Cardiff, Swansea, Aberystwyth, Bangor, Lampeter and Newport. So check whether stories apply to the whole university or just an individual campus.
upcoming
Do not use, except in a direct quote. Substitute as appropriate expected, imminent, forthcoming, next etc.
upper house
(at Westminster, or anywhere else) ie both words in lower case. But initial caps are required when giving the Lords its proper title, either in full (eg: The controversy will mean a late sitting for the House of Lords) or in abbreviated form (eg: It fell to the lord chancellor to tell the House of the decision).
U-turn
ie cap "U" with hyphen.