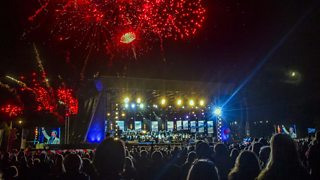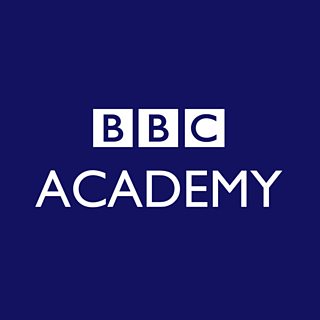 Why is safe design so important?
The BBC prides itself on its production values and every production strives to deliver the very best it can. People are key to achieving this, and designing sets and structures so they can be built and used safely is essential to protect those who work for us.
Activities such as erecting a stage for an event, building a lighting rig, erecting camera platforms for an outside broadcast, assembling scenery or building a small set all have an element of design and construction. There are legal requirements the BBC and suppliers must follow.
These activities all fall under the Construction Design and Management Regulations (CDM) which are intended to ensure that activities from design and build through to use and de-rig are all managed and completed safely. All productions with an element of construction activity must comply with these regulations. In practice CDM is intended to generate coordination and communication to ensure safety, not create unnecessary paperwork.
What do I need to do?
The more risk a project or production carries, the greater the effort required in terms of planning and resource allocation. This graphic will help you understand how CDM is managed in different situations.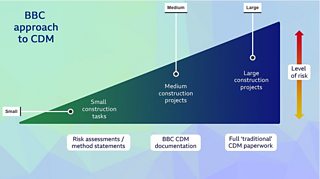 Small construction-related tasks would include areas such as putting together scenery 'flats', changing a door, painting a wall or installing new lighting in a room.
While there is a level of construction risk involved with smaller activities, some jobs will literally take a few minutes to complete so it is not practical to put together paperwork that may take longer to produce than the job itself.
For example, putting together scenery or painting a wall may involve some potential work at height. How can this be avoided or done safely? Changing a door may involve some manual handling and installing lighting will involve working with electricity. The control measures for these activities would be recorded as part of the task risk assessment.
Remember CDM is about sensible risk control, not generating paperwork.
Examples of medium construction-related projects would include set builds for productions at Roath Lock or other drama village locations, temporary constructions on location (e.g. Antiques Road Show) or the erection of camera towers for a sporting event.
While these type of productions are relatively small-scale and often of a temporary nature, they still carry an element of construction risk and therefore need to be appropriately managed. The BBC has produced a CDM Planning Sheet template to document basic project details, outline the work required, list key personnel, highlight any identified health and safety considerations and clarify any administration details.
In terms of the CDM Regulations, this would be considered as the client producing pre-construction information. This document should be shared with the contractor(s) and any potential designers involved.
Examples of large construction-related projects would include productions on the scale of DIY SOS: The Big Build, Proms in the Park and BBC dramas like To Walk Invisible.
All these projects would be considered relatively high risk in terms of construction and require thorough planning. DIY SOS could be considered a traditional construction project and would require a traditional CDM approach. This would involve appointing appropriate duty holders, for example Principal Contractors and Principal Designers, and the production of a client brief, pre-construction information, construction phase plan and safety file.
BBC Approach to CDM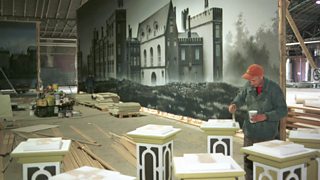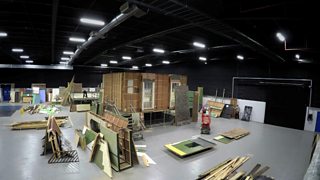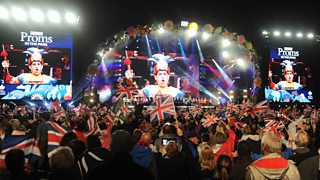 Who are the duty holders?
The regulations identify specific 'duty holders' who are responsible for different elements of the construction work.
Client
Organisations or individuals for whom a construction project is carried out that is done as part of a business. The client should engage competent people to deliver the project and ensure communication with them. In many cases the BBC will take on other CDM roles.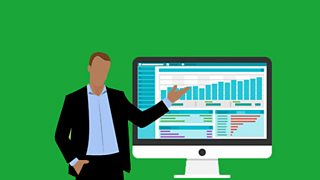 Designer
Organisations or individuals who, as part of a business, prepare or modify designs for a building, product or system relating to construction work. Designers must ensure safety is included from the build, user perspective and de-rig. They provide relevant information to others involved in the project.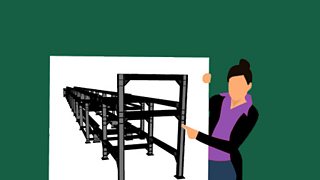 Contractors
Those who carry out the actual construction work. Contractors can be an individual or a company. A contractor should work with the designer to ensure the project is built in a safe manner. They coordinate and cooperate with others involved in the project.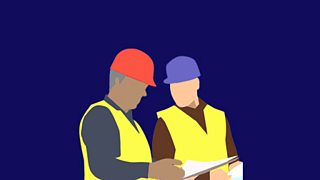 Planning your production
If your production contains any construction work you will receive a more specific briefing on CDM and your particular project from the local safety adviser.
If construction work is expected to last longer than 30 working days AND have more than 20 workers working at the same time at any point on the project, OR if it exceeds 500 person days on site, you will also need to notify the Health and Safety Executive (HSE).
What to keep in mind
If you have a production coming up, no matter how big or small, these key points will help:
CDM responsibilities should be considered wherever there is a set or something is constructed or modified
Safety should be considered at the design stage and run throughout the build, use and de-rig
The BBC can take on all roles, rather than just that of the client
The approach and amount of paperwork should always be proportional to the task
Remember communication is key, so all parties know what is happening and how they interact with each other
Finally...
This is just a simple guide to provide a basic insight. For further information and detailed support on your BBC production or event contact BBC Safety.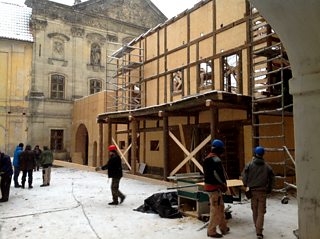 Where next?