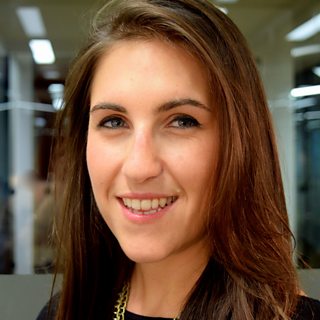 Lara Joannides
Creative Diversity Lead
Lara has worked on 50:50 since 2019 and was previously the 50:50 Project Lead. She has supported hundreds of BBC teams to reach the 50:50 target, and led the rollout of the project's expansion into disability and ethnicity monitoring in 2020. Lara joined the BBC in 2009 as a Journalism Trainee and has since worked on domestic and international News outlets across the BBC and at Sky News, with a focus on underserved audiences.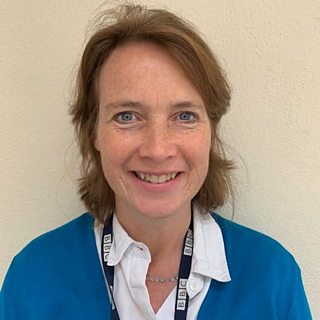 Miranda Holt
50:50 External Partners Lead
Miranda is the 50:50 External Partners Lead and was an Assistant Editor at Live Political Programmes based at BBC Westminster. She was involved with 50:50 from early on, increasing the number of women from political journalism on air. She has produced many TV Election Debate programmes. Recently she has been a programme output editor at Radio 4's World at One and PM programmes and was previously an Assistant Editor at the Today programme.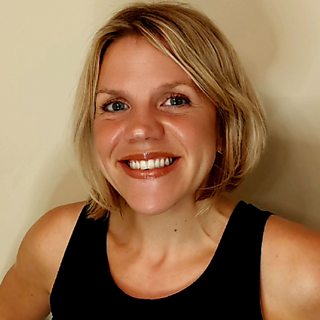 Kathryn Martin
50:50 Project Lead
Kath is the 50:50 Project Internal Lead, supporting 700 BBC teams to improve diverse representation. She is currently on loan to 50:50 from BBC Radio Wales, where she is a 50:50 champion and a Senior Content Producer across daytime output. Kath started her broadcasting career in commercial radio, and has now worked for the BBC for almost 20 years, mainly as a Radio Producer for news phone-in programmes and entertainment shows.
Daniel Weber
50:50 Technology Lead
Daniel manages the technical delivery of the 50:50 data Tracker. While at BBC Design & Engineering and BBC Newslabs, he created many innovative digital tools for the BBC's international newsrooms and language services, focusing on language and speech technology and data movement. Prior to that he worked as a sound engineer for BBC World Service Radio and TV, as well as Concert Manager for the BBC Proms since 1998.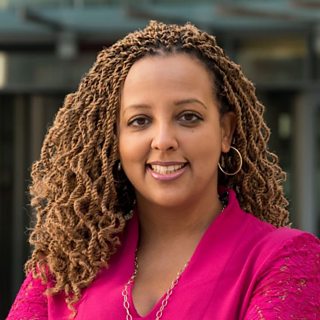 Hewete Haileselassie
50:50 Lead for World Service Languages
Hewete joined the BBC in 2008 as a journalism trainee and has spent most of her career in the World Service. She's produced for BBC Africa both from London and as a field producer across Africa. She recently spent two years based in Nairobi as Training and Talent Manager for the region and has sat on the steering committee for BBC Global Women in News since 2014.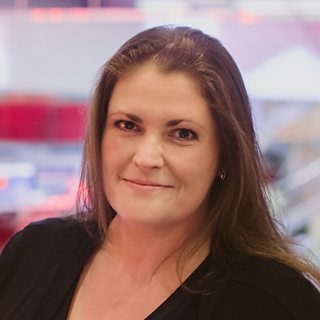 Julia Walker
Senior Producer
Julia joined 50:50 in 2018 to help drive the early expansion, and now works on project planning and strategy. She's worked in various roles at the BBC since 1999 including at BBC Learning, BBC Radio and BBC Audiences. Currently she runs the BBC News Election Results service as well as being part of the 50:50 team.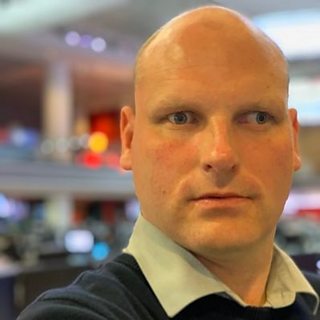 Sean Dilley
Reframing Disability Lead
Sean leads 50:50's work on increasing the representation of disabled contributors on media content. He oversees Reframing Disability, an initiative run in partnership with Media Trust. He is also a senior journalist and correspondent for BBC News and has reported for Panorama. Prior to joining the BBC, Sean was a reporter for Sky News, and Political Editor at TalkSPORT radio.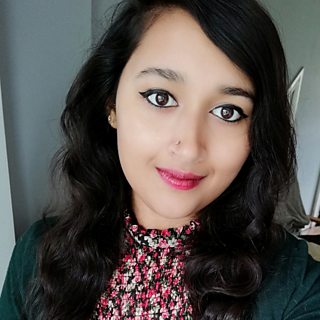 Sharmin Rahman
Reframing Disability Lead
Sharmin Rahman leads 50:50's work to increase the representation of disability within the BBC's content and output. She also works as a Senior Resourcing Advisor and aims to encourage and influence diverse hiring in recruitment. Sharmin's passion to drive change comes as she lives with a non-visible disability. She wants to see authentic portrayals that truly reflect our audiences.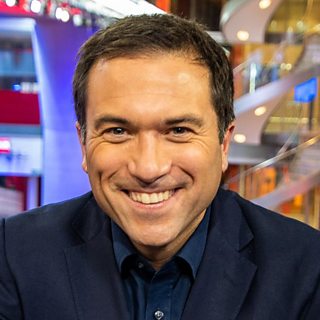 Ros Atkins
50:50 Project Founder
Ros is the presenter of Outside Source on BBC News Channel and BBC World News. He's the founder of 50:50 and guided the project from a month-long experiment in early 2017 to the global initiative it has become.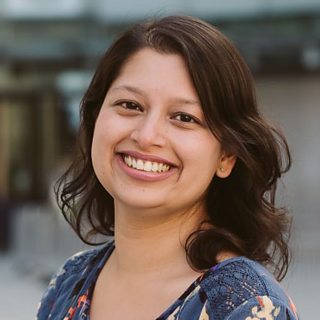 Nina Goswami
Creative Diversity Lead (on adoption leave)
Nina has worked on 50:50 since 2019 and has spearheaded multiple initiatives to support the BBC's aspiration that its on-air representation reflects society. Nina is also a journalist and returns to the newsroom occasionally to edit the BBC's National TV Bulletins. She has worked in media her whole professional career including at The Sunday Times and The Sunday Telegraph. Nina is featured in the Global Diversity List 2020's Top 20 Diversity Professionals and was highly commended at the Asian Women Achievement Awards 2020.
---
50:50 Alumni and Ambassadors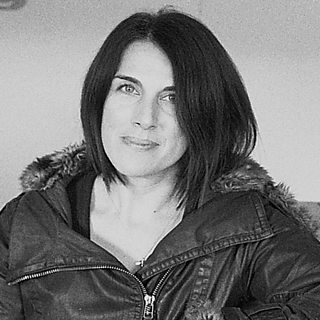 Yasmin Khan
50:50 Project Lead, 2021
Yasmin supported close to 700 BBC teams to help them reach equal representation of women in content. As a Senior Journalist, she worked for BBC regional, national and international news outlets prior to joining 50:50, and her experience of leading culture change included roles at the BBC Academy's Creative Leadership Programme and BBC Global Women in News.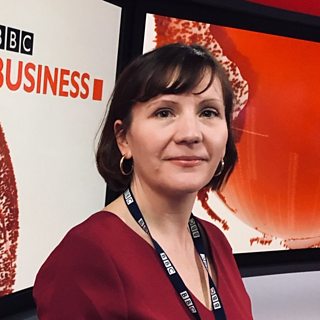 Angela Henshall
External Partners Manager, 2019-2021
Angela was the 50:50's External Partners Manager and a senior journalist and deputy editor at bbc.com. Prior to joining the BBC she worked as a reporter covering business and economics for newswires and The Wall Street Journal in Europe, the US and East Africa.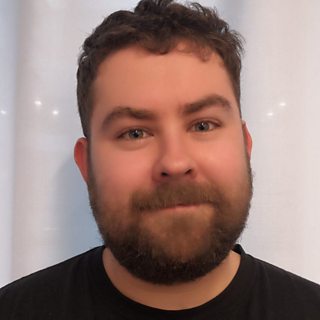 Chris Pike
Reframing Disability Programme Manager, 2020-2021
Chris led and oversaw the Reframing Disability in News partnership between the BBC's 50:50 Project and the Media Trust. Through his management, the initiative created training for both BBC journalists and potential experts who could contribute to BBC output. Prior to Reframing, Chris worked for the National Autistic Society, using his own experience as an autistic creative to train West End venues and others to hold autism-friendly events and performances.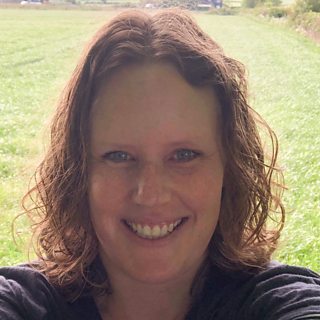 Sarah Holmes
External Partners Manager, 2018-2019
Sarah was External Partners Manager in the inaugural phase of 50:50 and now supports our marketing, communications and partnerships strategy. She is an assistant editor with the BBC News digital video team, and has travelled considerably covering major news events including for BBC World News, World Service radio, and at the Washington DC bureau.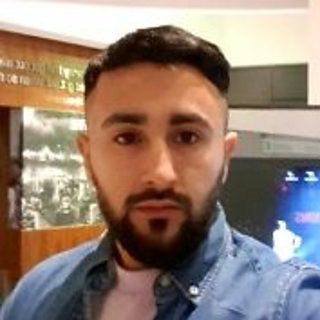 Pavail Aqeel
Partners Co-ordinator, 2020
Pavail supported the expansion of 50:50 across new industry sectors and partner organisations. He is also a Senior Resourcing Adviser at the BBC, working with technology teams.
---
In the news
---