Northern Ireland: Through food and television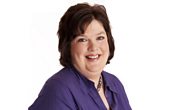 Authored byPaula McIntyreChef and presenter

In association withTaste NorthBBC Northern Ireland
From mash to Michelin
Today Northern Ireland seems to be hitting its culinary stride - but this wasn't always the case. There was a time when imported food and cuisines were valued over local produce and traditional dishes.
Over four decades as culinary confidence grew, BBC Northern Ireland's cookery shows served up tasty treats and a host of award winning celebrity chefs.
Early 1980s
Emerging tastes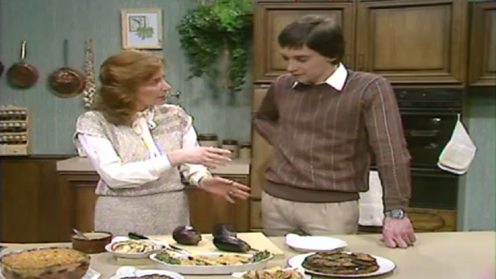 You need to have JavaScript enabled to view this clip.
The meat-and-two-veg approach to much of Northern Irish cooking was challenged in the 1980s as a wider selection of foods appeared.
As people began to travel more, an expectation and desire for foods from farther afield began to grow. From the humble aubergine to flavoursome garlic, the food landscape began to develop in scope and depth. The cookery shows at this time reflected this change and showed any culinary adventurers how to prepare and cook this new produce.
BBC Food: Cooking techniques
Mid 1980s
Healthy living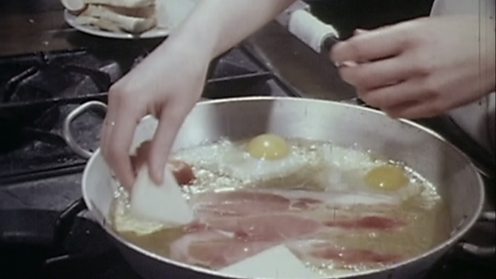 You need to have JavaScript enabled to view this clip.
As it turned out, decades of butter, potatoes and alcohol were catching up with the health of the Northern Irish population.
In the 1980s Northern Ireland had one of the highest mortality rates in the world for deaths from heart disease, a statistic that needed to be changed. Improved knowledge of how our eating habits and general lifestyle affected health led to many studies being undertaken. The results and advice were clear: more activity, less alcohol and perhaps occasionally giving up the Ulster Fry were the keys to a longer, healthier life.
Is the Ulster fry the best cooked breakfast in the UK?
Late 1980s
Living off land and sea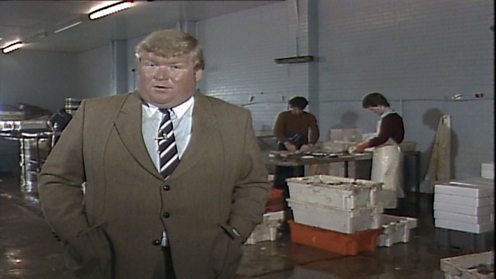 You need to have JavaScript enabled to view this clip.
Early cookery shows highlighted the exceptional produce delivered from the fields and waters to Northern Irish dinner tables across the country.
Popular shows such as A Taste of Ireland focused on not just the produce that was locally available but also the people at the heart of those industries. Derek Davis regularly traveled the country sampling the island's culinary delights.
James Martin cooks off the coast of Northern Ireland
Mid 1990s
Locally grown celebrity chefs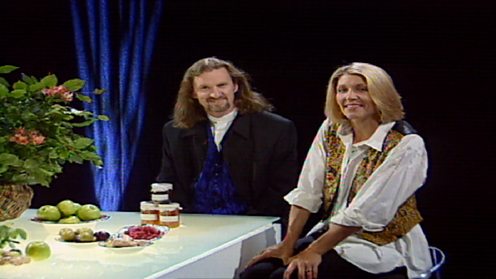 You need to have JavaScript enabled to view this clip.
As cookery shows began to increase in popularity the winning recipe was a healthy mixture of top-class credentials and an engaging personality.
Paul Rankin fitted the bill perfectly. He opened his restaurant Roscoff at the beginning of the 1990s and was awarded Northern Ireland's first Michelin star in 1991. An early champion of local produce, Paul and his then wife Jeanne fronted Gourmet Ireland, taking viewers on a culinary tour of the island. Paul's winning charisma and inventive cooking on the programme established him as one of the decade's emerging celebrity chefs – regularly appearing on Ready Steady Cook.
Late 1990s
Dinner time in peacetime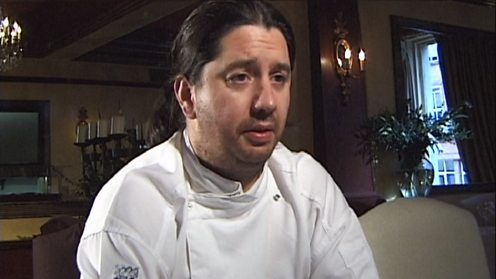 You need to have JavaScript enabled to view this clip.
As the peace process took hold the public felt safer in venturing out at night and the restaurant scene blossomed.
It was at this time that Michael Deane rose to prominence, obtaining Northern Ireland's third Michelin star and helping to drastically improve its culinary ambitions. BBC Northern Ireland helped document this shift in the local food industry in the hour long documentary A La Carte. This candid look at the food industry followed a number of local chefs as they endeavoured to put Northern Ireland firmly on the culinary map.
2005
Bringing food back home
You need to have JavaScript enabled to view this clip.
Peacetime also brought an increase in immigration to Northern Ireland and with this came an appetite for more ethnically diverse foods.
Embracing this new range of ethnic diversity was Dinner Next Door, hosted by Emma-Rosa Dias.The show brought together members of the Northern Irish public with their neighbours from further afield. The culmination of the show was a meal cooked by the international neighbour showcasing their country's traditional cuisine. It was a marked change in Northern Irish cookery shows as it approached cooking as a personal and shared experience while bridging the gap between traditional and new food.
2010
Competitive cooking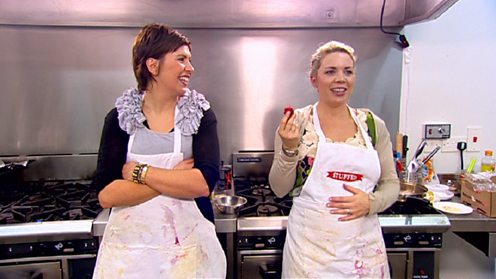 You need to have JavaScript enabled to view this clip.
At the turn of the century competitive cookery shows grew in popularity and worldwide programming across the next decade reflected this.
In Northern Ireland, Shanks Apprentice followed the talented young chefs hoping to be awarded the Robbie Millar Scholarship. Meanwhile Stuffed gave a platform for amateur chefs, mentored by professionals, to go head to head. From work colleagues to family members, the competition always had a fun and friendly competitive edge.
2011
Putting Northern Irish produce on the map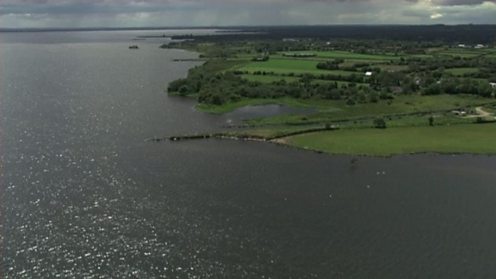 You need to have JavaScript enabled to view this clip.
It had long been felt at home and abroad that Northern Ireland was producing unique foods and in 2011 this was officially recognised.
The Lough Neagh eel was the first Northern Irish food to be awarded PGI (Protected Geographical Indication) status, meaning that no other foodstuff could be labelled as such unless it came from that particular area. PGI awards help build reputation for local produce and also allow sellers to negotiate a higher selling price. The Lough Neagh Eel was soon followed by Comber early potatoes and Armagh Bramley apples in 2012, joining other illustrious food such as Parma ham and champagne.
Armagh Bramley growers celebrate special EU status
Comber spuds get European protected status
2015
Food on your doorstep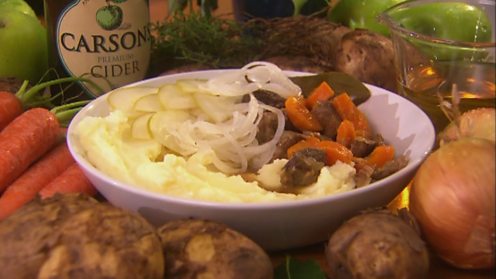 You need to have JavaScript enabled to view this clip.
Northern Ireland has significantly developed its produce and reputation over the last few decades and there are signs that things are still on the up.
As the Year of Food approaches in 2016, Northern Ireland's economy is being bolstered by an increase in the food tourism industry that currently generates around £350m a year. This is in part thanks to quality produce and with more PGI considerations currently under way that reputation is likely to grow. In Doorstep Food Trish Deseine takes viewers back to the idea of buying and cooking local, reflecting the emerging pride in Northern Ireland's internationally recognised produce.
Why should I buy and eat local?