Duke of Edinburgh: Naval officer, family man and tribal icon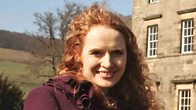 Presented byProfessor Kate WilliamsRoyal historian
Over 90 years of public life
He is husband to one of the most famous women in the world, but the path of a male consort has not been an easy one. His Royal Highness The Prince Philip, Duke of Edinburgh has walked in the shadow of Queen Elizabeth II for much of his adult life.
Seeking acceptance in his personal and public life, this European prince with a fragmented childhood has found enduring stability in his new family, and carved leading roles of his own in British society.
1921
Early evacuation
Picture Post/Hulton Archive/Getty Images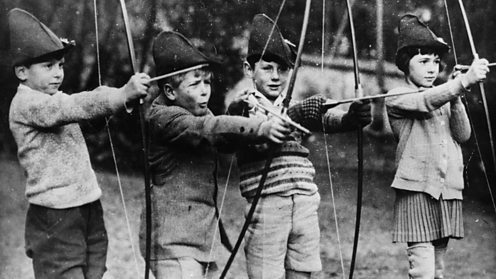 On 10 June 1921 on the island of Corfu, a Greek prince and Battenberg princess gave birth to a son – Prince Philip of Greece and Denmark.
Following a Greek anti-royalist coup the family was rescued by Britain's Royal Navy, with the 18-month-old prince ferried to safety in an orange box. A spell in Paris saw his mother institutionalised, and he went to live with relatives in the House of Mountbatten in England. After this unsettled period, the prince embraced the routine of Gordonstoun School in Scotland. He excelled under the mentorship of headmaster Kurt Hahn, becoming Head of School and captaining the cricket and hockey teams.
Young Prince Philip: His turbulent early life
The family broke up. My mother was ill, my sisters were married, my father was in the south of France. I just had to get on with it.
1939
A talented naval officer
You need to have JavaScript enabled to view this clip.
Leaving school at 18, Prince Philip joined the Royal Navy as a cadet in 1939 just before World War II broke out.
He graduated from the Royal Navy College, Dartmouth as top cadet. Over the next six years he saw active service from the Indian Ocean to the Mediterranean, and by 1945 was in Tokyo Bay as the Japanese surrendered. One of the few royals to serve in such a combative role, even fighting against his own German brothers-in-law, he was mentioned in despatches for his service on battleship HMS Valiant in 1941 – an acknowledgement of his courage and skill. By 21 he had been appointed first lieutenant.
Radio 4: Prince Philip on his WW2 combat experiences
The close relationship between the royals and the navy
1947
Marriage to a young princess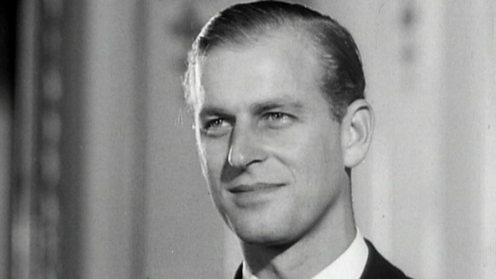 You need to have JavaScript enabled to view this clip.
Meanwhile, Prince Philip was courting a young princess whom he first met in 1939, exchanging letters during his WW2 service as their love blossomed.
In 1947 the prince asked King George VI for his daughter's hand in marriage. Being foreign-born and poor, he was seen as a controversial choice to join the Royal Family. But the King acquiesced and the couple wed at Westminster Abbey with 2,000 guests and 200 million more listening on radio. Philip's sisters were forbidden to attend as they had married Germans with Nazi links. He renounced his Greek title and became a naturalised British subject, and was made Duke of Edinburgh by the King.
BBC History: Video highlights of the royal wedding
LIFE magazine: Photos from the wedding day
To have fallen in love completely and unreservedly makes all one's personal troubles and even the world's seem small and petty.
1956
The Duke of Edinburgh's Award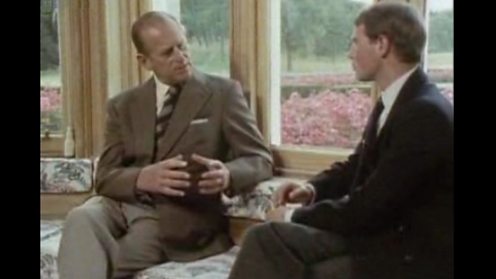 You need to have JavaScript enabled to view this clip.
The Duke of Edinburgh sought to find a role of his own in British society. As royal consort his activities could not have any political connotations.
An opportunity was presented to him by the Gordonstoun headmaster he greatly admired, Kurt Hahn. Extending his positive school experience to others, the prince founded a youth awards programme inspiring young people to challenge themselves physically and mentally and build their confidence through non-academic activities. The Duke of Edinburgh's Award opened to boys in 1956 and to girls two years later. Over the decades it has expanded to 140 countries, with eight million people taking part.
More about the Duke of Edinburgh's Award today
If you could get young people to succeed in any area of activity, that mere sensation of success would spread over into a lot of others.
April 1961
A passionate conservationist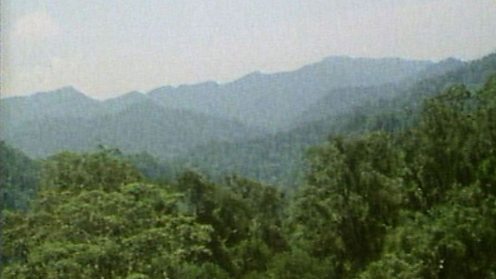 You need to have JavaScript enabled to view this clip.
Prince Philip brought attention to a little-known cause in the 1960s as he turned his attention to the natural world.
From 1961-1982 he served as the first UK president of the World Wildlife Fund, and was its international president for 15 years. He has also used alternative energy sources for his official car, and as the first to royal to take an interest in conservation, led the way for Prince Charles (the current UK president of WWF). He remained a keen field sports enthusiast for many years. Over the decades, Prince Philip championed many other causes as patron of 800 organisations.
Prince Philip tells Fiona Bruce he is no 'bunny hugger'
What does WWF do?
May 1961
The first TV royal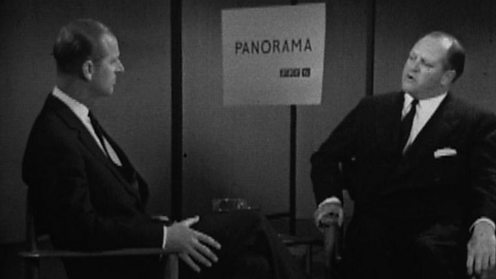 You need to have JavaScript enabled to view this clip.
Keen to publicise youth apprenticeships, Prince Philip became the first member of the Royal Family to be interviewed on television.
In an episode of Panorama shown on the BBC, he spoke to Richard Dimbleby about Commonwealth Technical Training Week. His appearance was considered a great success and it helped to cement a growing public acceptance of the prince. It also showed the Royal Family the potential rewards of dealing with the modern media. But growing press intrusion over the following years put the relationship under great strain.
BBC News analysis: Royal Family and the media
Are the royals protected from the press?
1974
Worshipped in Vanuatu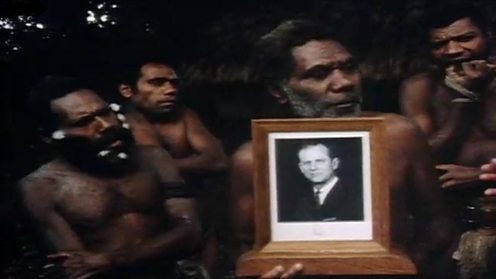 You need to have JavaScript enabled to view this clip.
While Prince Philip lived under public gaze as a royal consort in the UK, he was revered as a rather more divine being on a South Pacific island.
Yaohnanen tribal legends prophesied that a descendant of their spirit ancestors would be married to a powerful woman. When they heard of the respect commanded by Queen Elizabeth among colonial officials, they deduced her husband must be the descendant. The Prince Philip Movement was born and was reinforced when some caught a glimpse of him on his 1974 visit. Learning of his followers, Prince Philip sent them a signed photo of himself. In return, they sent him a traditional pig-killing club.
Why does a Vanuatu tribe think Prince Philip is divine?
I saw him standing on the deck in his white uniform and I knew then that he was the true Messiah.
1981
Love and honour
Hulton Archive/Getty Images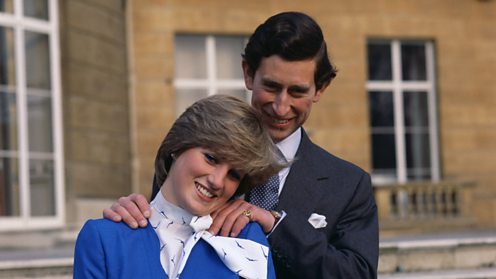 While the Queen made decisions of state, at home it was her husband who headed the family.
When eldest son and heir to the throne Prince Charles was in his 30s, Prince Philip could not understand his wavering feelings over Lady Diana Spencer, and advised him to either propose or end the courtship. Prince Charles heeded his father's words, and six months later he wed Diana. As the marriage unravelled in the following decade, Prince Philip tried to initiate a reconciliation between his son and daughter-in-law, writing to Diana and hosting a meeting.
BBC video clips on Prince Charles and Diana's marriage
1997
A protective grandfather
JEFF J. MITCHELL/AFP/Getty Images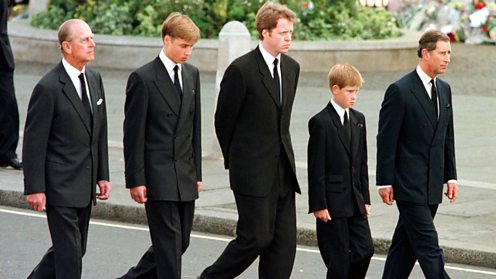 A year after her divorce, Princess Diana was killed in a car crash, and Prince Philip's role as head of the family had never been more important.
The young princes, William and Harry, learned of their mother's death while on holiday with their grandparents at Balmoral. While shielding them from the ensuing media frenzy, Prince Philip and the Queen were criticised for not appearing in public. But this gave their grandsons some privacy to begin to process the shocking news of their mother's death. Prince Philip encouraged Prince William to walk alongside him behind his mother's coffin at her funeral on 6 September 1997.
BBC On This Day: Princess Diana dies in Paris crash
BBC News: 1997 video report on Princess Diana's funeral
If you don't walk, I think you'll regret it later. If I walk, will you walk with me?
2012
Devoted companion despite failing health
Indigo/Getty Images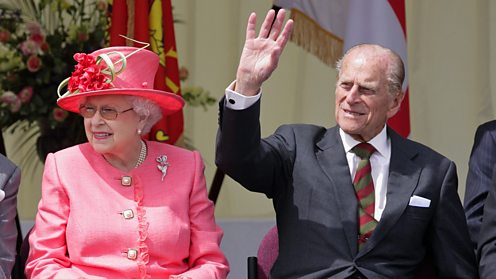 During the Queen's Diamond Jubilee celebrations, Prince Philip continued to stand at his wife's side until ill health forced him to miss some events.
Having accompanied the Queen at the Jubilee Pageant on an 80-minute journey along the Thames, the prince suffered a bladder infection and was forced to miss the Diamond Jubilee concert the next day. He continued to face illness the following year, hospitalised for an abdomen operation, and in 2014 underwent surgery on his right hand. Disclosing his intentions of 'winding down' on his 90th birthday, the prince has been seeking a different balance between his royal duties and personal life.
BBC One: Highlights from the Queen's Diamond Jubilee
More on Prince Philip's recent health problems
I reckon I've done my bit so I want to enjoy myself a bit now, with less responsibility... less trying to think of something to say.
2015
Longest-serving royal consort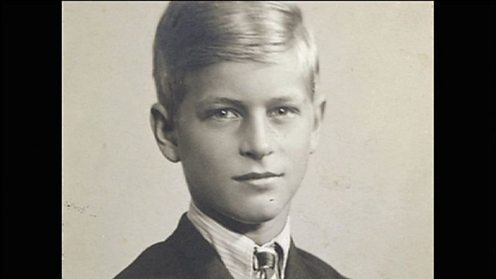 You need to have JavaScript enabled to view this clip.
As Prince Philip turns 94 on 10 June, he remains the longest-serving royal consort in British history, and the oldest male member of the Royal Family.
Described by the Queen as her 'strength and stay', he has stood by her through decades of change. He has found family stability and a fatherly role over his four children, eight grandchildren and five great grandchildren. He has fashioned a place for himself in British and Commonwealth life through his many charitable endeavours. With the Queen set to become the longest-reigning British monarch in September 2015, many will credit her husband for his constant support during that time.
What did the Queen say at their Golden anniversary?