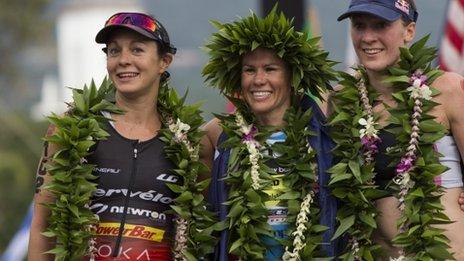 Rachel Joyce is third in the women's Ironman World Championship in Hawaii as Australia's Mirinda Carfrae wins a third title.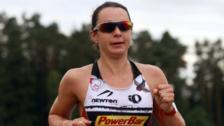 Former lawyer eyes Ironman crown
Rachel Joyce swapped her law degree for a career as a triathlete. Now she wants to win the Ironman World Championship.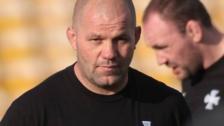 Webster finishes Ironman on crutches
Ex-Wales flanker Richard Webster uses crutches for the marathon leg of the Ironman Wales triathlon in Pembrokeshire.
ITU World Triathlon Series
Javier Gomez wins the Triathlon World Series title ahead of Jonny Brownlee.