Modern pentathlon: Svoboda wins as Woodbridge misses out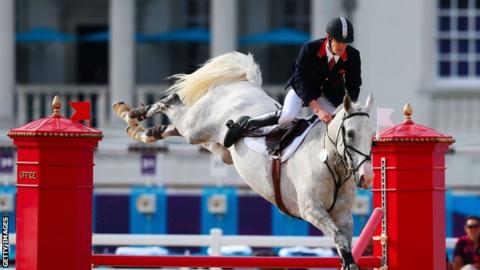 Nick Woodbridge finished 10th for Great Britain in the men's modern pentathlon at London 2012 as the Czech Republic's David Svoboda won the title.
Woodbridge led home GB team-mate Sam Weale, 13th, in a sport which involves fencing, swimming, showjumping and a combined run-and-shoot finale.
Former European champion Svoboda, a military officer, outstripped Chinese rival Cao Zhongrong to win gold.
Hungarian Adam Marosi took the bronze medal.
World champion Mhairi Spence is set to compete for Great Britain on Sunday.
The women's event, which also features world bronze medallist Samantha Murray for GB, is the last gold medal on offer at the London 2012 Olympic Games.