League Cup final: Man City win on penalties
Summary
Caballero makes three saves in shootout
City win shootout 3-1 to claim League Cup
Fernandinho scored from tight angle
Coutinho levelled after Lallana hits post
GET INVOLVED: #bbcfootball
Sturridge update
City win League Cup
Daniel Sturridge was not fit enough to take a penalty then?
These two sides do not have long to wait to meet again - they are back in Premier League action at Anfield on Wednesday.
Liverpool are six points short of a Europa League spot and City are nine points behind leaders Leicester with a game in hand. PLENTY to play for...
'City should not have scored'
City win the League Cup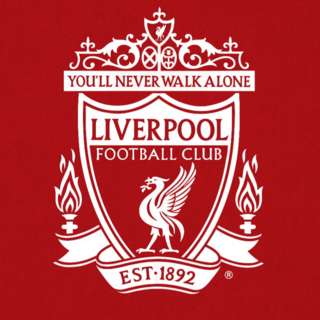 Liverpool boss Jurgen Klopp, speaking to Sky Sports: "I am disappointed of course with the end. Pleased with a lot of things I saw in the game. 
"We tried everything, we scored the goal. We had a big chance with another few situations. It is unlucky but it is one way to lose a cup final.
"Manchester City should not have scored their goal, we had to strike back and we did. We played well in a lot of moments. It doesn't matter what I say now, it won't change the result.
"We all have to feel it now. It is was it is. You can fall but it is how you stand up. We cannot change this game now, we have to carry on and we will carry on."
Liverpool manager Jurgen Klopp says he is pleased with many of the things he saw in the game but is naturally disappointed with the result.
"We tried everything," he said. 
Former Oasis man and famous Manchester City fan Noel Gallagher says that City are capable of going on a run now and challenging for the title.
Do you agree?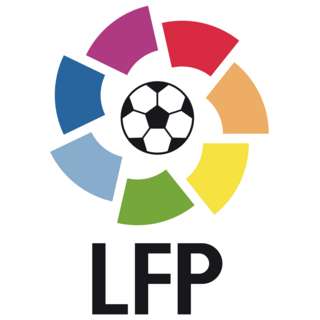 We've seen Sturridge and Sterling, but the third act in the trilogy of Liverpool's nearly men of 2014 is now in action as Luis Suarez and co aim to shine for Barcelona.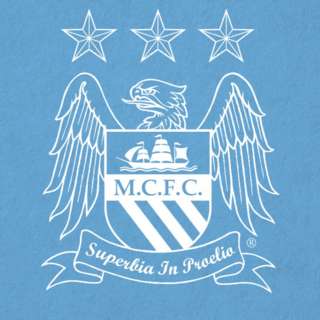 Manchester City striker Sergio Aguero: "I'm very happy for this club - we are here to win trophies and we are happy.
"Liverpool are a good team, difficult. I'm happy for Willy Caballero because he played every game in the competition."
It's a good question Ryan, and one plenty of people are asking. 
Where were you?
City win League Cup
Ryan Lloyd: Why didn't any of Liverpool's attackers and leaders take penalties? Sturridge? Hendo? Origi? Milner?
'I trusted Caballero'
City win League Cup
Manchester City Manuel Pellegrini, speaking to Sky Sports: "We deserved to win the game, we missed chances but if you asked me which way I'd prefer to win I'd prefer to win it is this way.
"I'd rather lose the title than lose my word. A lot of media were waiting to criticise me if Willy Caballero makes a mistake. I had a lot of trust in Caballero. I am very pleased for all the players and staff but more for him because he deserved it.
"We are working very hard. I don't remember Willy making one save in the 90 minutes. They draw in the last eight minutes and it was not easy for me to make a change but we finished the better.
"To win a title in Wembley is very special. We are not thinking about what we can win, we are thinking about the next game - against Liverpool - we are nine points behind the leader but we have a game in hand."
"I had a difficult decision with the FA Cup but I think this title and the win in Kiev support my decision."
Tight at the top
City win the League Cup
This was the fourth of the nine League Cup finals to be played at the 'New Wembley' to go to extra time.
Frustrated on Facebook
Man Utd 3-2 Arsenal
Have your say
606 starting now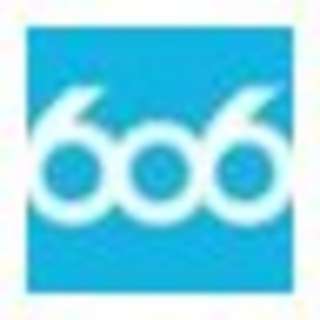 606 phone-in
BBC Radio 5 live
Live now on 5 live is the 606 phone-in. Join Ian Wright to discuss a big day in the Premier League title race - particularly for Arsenal fans - plus the League Cup final.
Call now on 0500 909 693
Get involved #bbcfootball
Final Facts
City win League Cup
Manchester City have now won four of their five League Cup finals (1970, 1976, 2014 and 2016).
Liverpool lost a League Cup final for the fourth time (1978, 1987, 2005 and 2016).
Mystic Noel
City win League Cup
I've just seen a clip from the Manchester City website which saw Noel Gallagher predict that City would win on penalties today - and that Yaya Toure would hit the winning kick...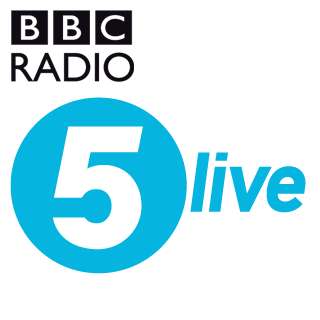 Former Swansea boss Garry Monk: "Manuel Pellegrini will be over the moon. He is there to win silverware. I am sure he will have a good glass of wine tonight to celebrate."
Lucas gets Joey's vote
City win League Cup
Get involved #bbcfootball
Tom Quante: Emre Can, shame the rest of Liverpool can't (score a penalty in a cup final that is)...   
Matt Harding: Dear Liverpool, I hope it takes about 3/4 weeks for you to get over this defeat. Man Utd.   
 Alan Green said the same...
Bit of a technicality, but shouldn't Yaya have received a second yellow for taking his shirt off to celebrate?
Vincent Kompany leads the City players up the steps now to pick up the League Cup, Bacary Sagna is absolutely bouncing up and down. This win - and defeat - really means a lot!
Get involved #bbcfootball
LFCWay: Well, if you miss 3 penalties, you can't complain. Congrats man city. Well played.#
Possibility thinker: That long walk to take your losing medal surely will be annoying.
Manchester City captain Vincent Kompany, speaking to Sky Sports: "There was so much emotion in this final. There were so many missed chances and when it get to penalties I think both teams have to be remembered. I am just so happy for the club and so proud."
There are a lot of emotions about tonight - Daniel Sturridge is in tears now as Liverpool go up to get their medals. He is hugely emotional, wiping his face with his shirt as he trudges back down the steps.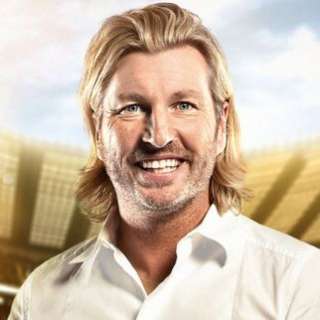 Robbie Savage
Former Leicester midfielder on Radio 5 live at Wembley
"I think Manuel Pellegrini's decision to play that weakened team in the FA Cup is vindicated now. They won in Kiev and have won this."
The Liverpool players are already up to collect their losers' medals as Vincent Kompany says that it is 'an unfair way' to settle a final. 
He's a class act isn't he?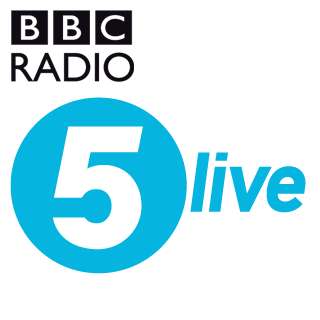 Former Swansea boss Garry Monk: "Liverpool will be back for sure. You can't judge Jurgen Klopp on this season. It was a transition and they will look to next season for Klopp to put his stamp on it.
"This was a highly entertaining game and Liverpool were unlucky to lose on the day."
'Caballero was amazing!'
City win League Cup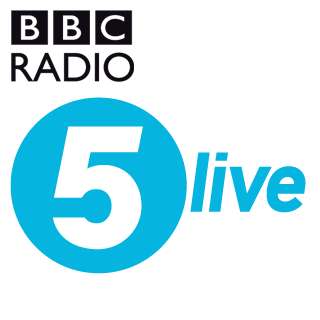 An exhausted Fernandinho, speaking to BBC Radio 5 live: "After all it feels very good - the emotion. The team worked very hard and we deserved victory. Caballero - amazing today. He was so fast and waited to the last second to go to the ball and he did it very well. We are very happy.
"I hope we can win more trophies. Now it is time to think about the next Premier League game and then it is the Champions League."
Get involved #bbcfootball
David Taylor: A masterclass in penalty keeping from Caballero, the net seemed so small!
TweetsbyDr: Yes Caballero made saves but the actual penalties themselves from Liverpool were awful.
Caballero in tears
City win League Cup
'It's fantastic for all of the blue people!' says Willy Caballero as he is chaired off to the fans by Wilfried Bony.
If anybody thinks the League Cup doesn't matter to Premier League players, you should see this. Caballero is in tears now! "It's a huge moment for me and my family," he says.
He watched penalties last night but puts it down to intuition.
Oh, and God. 
Kolo Toure was the first Liverpool player to break from the line-up on halfway as his brother hit his penalty into the net. Vincent Kompany did not follow his team-mates down to join in, he shook the hand of all of the Liverpool players.  
Yaya Toure takes his shirt off and expects everyone to follow him but all of the Manchester City players pounce on Willy Caballero! The reserve keeper is the hero!
Breaking
MANCHESTER CITY WIN THE LEAGUE CUP
SCORES!
Liverpool 1-3 Man City - Yaya Toure
 Fine penalty by Yaya Toure, Simon Mignolet goes the right way but can't make the save and Manchester City win the cup!  
SAVED!
Liverpool 1-2 Man City - Adam Lallana
Brilliant save - Caballero dives to his right and makes an excellent stop. Allows himself a deserved fist-pump.
SCORES!
Liverpool 1-2 Man City - Sergio Aguero
Cool. Precise. Into the corner. You don't save those.
SAVED!
Liverpool 1-1 Man City - Philippe Coutinho
Stutters in the approach and sends it weakly to the keeper's left. Comfortable save. Caballero the hero?
SCORES!
Liverpool 1-1 Man City - Jesus Navas
Simon Mignolet is close but despite getting his fingers to the ball he cannot keep it out.
SAVED!
Liverpool 1-0 Man City - Lucas
Willy Caballero dives to his left and makes an excellent save. That said, the pen was a good height for a keeper.
MISSED PENALTY
Liverpool 1-0 Man City - Fernandinho
Simon Mignolet dives low to his right - he cannot get to the ball but it does not matter because it hits low down on the post.
SCORES!
Liverpool 1-0 Man City - Emre Can
Cool as you like. Dinked down the middle. If that one goes wrong....
The penalties will take place at the Manchester City end. Does it make a difference? We shall find out. 
Good luck to every man...
Get involved #bbcfootball
Ryan Lloyd: I will apologise profusely to Mignolet for all those things I said about him after that goal, especially if we win on pens!   
Wale Ibrahim: This game is perfectly set for Simone Mignolet now  
The delay between extra time and penalties gets longer every game. Jurgen Klopp leads a massive huddle and then yells in their faces! Brilliant.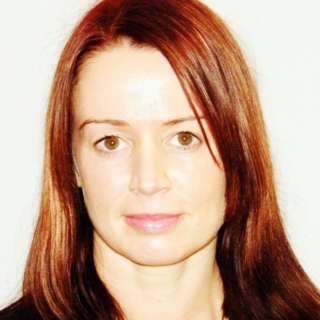 Juliette Ferrington
BBC Radio 5 live at Wembley
"The mood down in the dugout is nervous. There is lots of hugging going on. Simon Mignolet is getting a lot of love."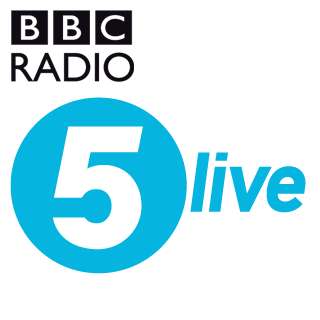 Former Swansea boss Garry Monk: "With experience of having had penalties in this competition and their history you would think Liverpool, but it is a lottery."
Jay: It's quite remarkable that Toure, Lucas, Carrick & Blind have come out on top as centre backs today
Lucas has been superb...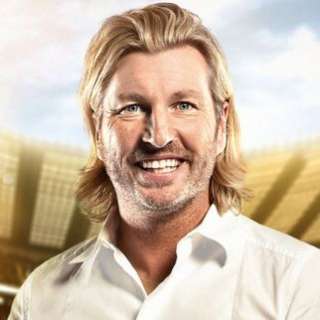 Robbie Savage
Former Leicester midfielder on Radio 5 live at Wembley
"I'd give Simon Mignolet man of the match. Will he be the hero?"
Both managers embrace, Jurgen Klopp wearing a huge smile, like Roald Dahl's crocodile. He's enjoyed his first final in England. But only if he wins...
Joe Hart is in conference with Willy Caballero. 
FULL-TIME
Liverpool 1-1 Man City
ALL OVER. We go to penalties...
Lucas heads a cross away for a corner, he's been superb in there. Raheem Sterling's corner is not great though as we tick into added time...
Get involved via text 81111
Toby, Essex, via text: Sudden change in flow now, with Liverpool turning it up now. Fancy them to go and win it!!  
Liverpool have apparently won 14 of 17 shootouts in their history, the Germany of club football. 
We are two minutes away...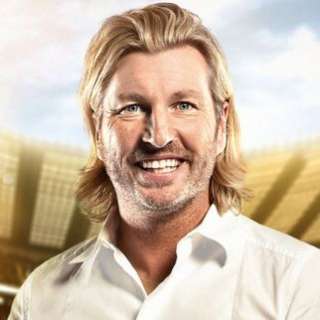 Robbie Savage
Former Leicester midfielder on Radio 5 live at Wembley
"It is all getting carried away now. Passion. They want to win the game. They have put so much effort in. It has really been a brilliant game."
A flashpoint as Yaya Toure and Adam Lallana square up, Yaya picks him clear off the ground! Yaya Toure's challenge was poor actually, knee high. Yellow cards all round. 
Divock Origi barrels down the left wing as Liverpool attack, before City counter but Kolo Toure outpaces Wilfried Bony to clear. Five minutes from a shootout. 
Get involved #bbcfootball
Ash: We've had a 45 minute warm up, and a 75 minute game of football.  
Johnny Magrinho: This is turning into a tale of two goalkeepers. What a save by Caballero. The Bald Cat keeps City in it.  
Six minutes away from a penalty shootout. Liverpool favourites for that? So say Messrs Green and Savage.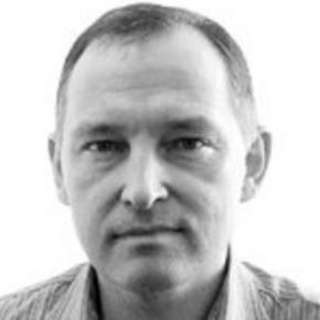 Phil McNulty
BBC Sport chief football writer at Wembley
Bit surprised Manchester City Manuel Pellegrini has taken David Silva off  - maybe the Spanish magician was tiring after his midweek Champions League exertions,
Wilfried Bony on - who has a decent record as a penalty taker.