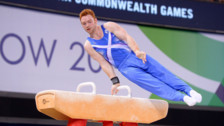 Scotland break Games medal record
Scotland's silver in the male gymnastics team event breaks the country's Commonwealth Games medal record.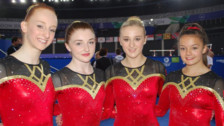 Isle of Man gymnasts create history
Four teenagers become the first-ever female Manx gymnasts to compete for the Isle of Man at the Commonwealth Games.
Your quick guide to gymnastics: How the events work, what's new, the Home Nations prospects and other Commonwealth contenders.