What is Get Inspired?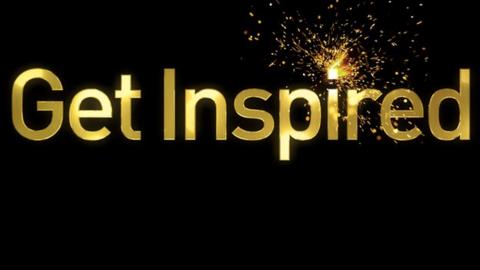 Welcome to Get Inspired - your route into dozens of sports across the UK.
Are you searching for inspiration to get into sport after London 2012 and Britain's storming summer of sport in 2013?
Did you watch Andy Murray win Wimbledon and wonder where to take up tennis? Are you looking for local nets after admiring the Ashes? Captivated by the Lions but don't know how to play rugby?
BBC Sport's new nationwide initiative can help. We want to inspire you to try new sports and activities, through films, features, guides, and links to events and clubs near you.
At the centre of Get Inspired is our new monthly TV show, Inspire: the Olympic Journey, presented by Gabby Logan.
Each month Gabby and our team will showcase the most inspiring stories in sport, with a focus on British and international elite sports stars.
On the rest of our website you can find all the details you need to get started in more than 60 sports, ranging from ice hockey to netball and Gaelic football to golf.
Use the postcode finder to locate clubs and events near to you, or follow the links we provide to find out more from our colleagues at the national governing bodies for each sport.
Don't forget to tell us how you're getting inspired. Have you already tried something new, or gone back to a sport you used to play?
Get in touch with us via Twitter or email getinspired@bbc.co.uk with your story and photos if you have them. (By sending us a message, you consent to us using the content you supply on our website or in BBC broadcasts.)
Get into sport in your nation
Use these pages to find out more about opportunities in sport according to your home nation: