BBC Sport - Formula 1's biggest crashes of the season so far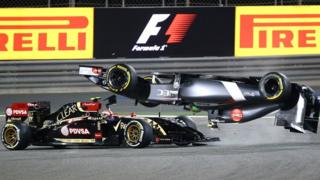 Biggest crashes of the season so far
BBC Sport takes a look back at some of the biggest and most spectacular crashes of the 2014 Formula 1 season so far.
It is testament to the levels of safety and protection in modern Formula 1 cars that no one was seriously injured in any of these accidents, even with some drivers suffering impact forces of up to 47G.
The 2014 F1 season resumes at Spa-Francorchamps in Belgium from Friday 22 August, live across the BBC.
Available to UK users only
Get Inspired Activity Finder

Run by the BBC and partners
Find ways to get active near you: