Damon Lathrope: Aldershot sign Torquay United midfielder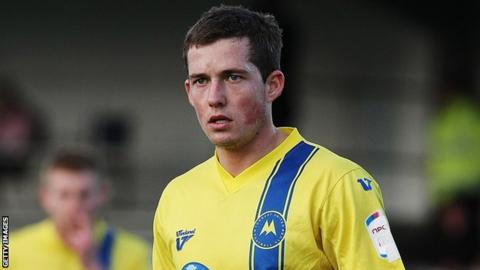 Aldershot Town have signed midfielder Damon Lathrope after he turned down a new contract offered by Torquay United.
The 24-year-old made 122 appearances in his four years with the Devon club, and also had a loan spell at Hereford.
"I've had some really good times at Torquay United, but this is definitely the right time for me for a change," he told the Aldershot website.
"The fans always create a great atmosphere here and I think we're going to have a successful season."
Lathrope began his career as a trainee at Norwich City before moving to Torquay on a free transfer in the summer of 2010.
Shots manager Andy Scott believes he will play a vital role next season.
"I'm delighted to sign Damon, there are probably Football League clubs that will be kicking themselves that they haven't been able to sign him.
"He's strong and aggressive and will be a vital cog in our teamwork," Scott said.
Details of Lathrope's contract with Aldershot have not been disclosed by the club.