Ryan Bertrand deletes his Twitter account after swearing criticism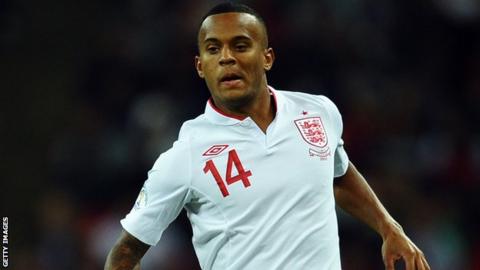 Chelsea defender Ryan Bertrand has deleted his Twitter account after being widely criticised for swearing on the social networking site.
The 23-year-old responded to claims he had been withdrawn from the England squad because of a sore throat.
"To clarify, it's not a sore throat - I'm ill. Do you think a sore throat could stop me being a part of a match?" he said, before using an expletive.
After making an apology, he has now deleted his account.
The illness has since been diagnosed as a viral infection and, after missing Friday's 5-0 World Cup qualifying win against San Marino, he has now been ruled out of Tuesday's game against Poland in Warsaw.
Bertrand is the second Chelsea and England player to apologise for comments made on Twitter, following Ashley Cole's misconduct charge for his reaction following the publication of the Football Association's investigation into John Terry's clash with Anton Ferdinand.
Cole's tweet came after his evidence to an independent FA commission - which found Terry guilty of racially insulting Ferdinand during a match between Chelsea and QPR last season - was questioned.
Bertrand said: "Sorry if I offended anyone by swearing as I don't encourage that type of language.
"I was just disappointed by the thought of people thinking I only have a sore throat - which is not the case."