St Brelade beat St Lawrence to get first Premiership win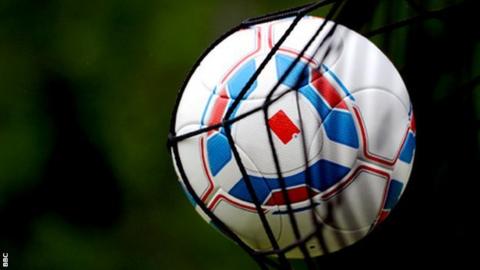 St Brelade grabbed their first Jersey Premiership win since promotion to the top flight, beating St Lawrence 3-2 in the battle of the promoted teams.
Kyle Hampshire, Elliot Poole and Jack McKenna scored the St Brelade goals, while Luke Maguire and James Makin netted for St Lawrence.
Meanwhile Rozel Rovers missed out on the chance to go joint-top, losing 2-0 to Grouville.
Scott Walsh put Grouville ahead with Mick McParland sealing the win.
Elsewhere in the Wheway Memorial Trophy, Jersey Wanderers booked their spot in the semi-finals with a 4-0 win at Guernsey side St Martin's.
Kamen Nafkha put Wanderers ahead in the sixth minute, before a Charlie Pinsard own goal and late strikes from Tim de Luca and Jean-Paul Moubeke sent them through.
In the Jersey Championship, Trinity thumped St Martin 10-0, First Tower United beat Beeches 4-2, Sporting Academics were 3-1 winners at Jersey Portuguese and St Clement overcame St John 3-1.