Get Involved: CANOE SLALOM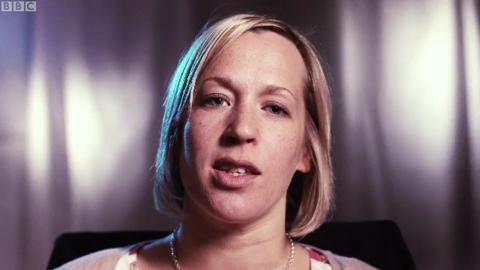 Some 60,000 spectators will be at the new Lee Valley White Water Centre to witness the Olympic slalom canoe events.
The sport's appeal is not hard to understand; it provides a real test of speed and strength and is visually spectacular too.
An estimated 13,000 litres of water a second powers down the course - enough to fill 75 bath tubs every second while negotiating up to 25 gates on the 300m course. It is a totally different sport to canoe sprint, where pure speed on a flat course is the key.
There are four events in all, the men's canoe single (C1 men), men's canoe double (C2 men), men's kayak single (K1 men) and women's kayak single (K1 women). In canoes, competitors use single-bladed paddles; in kayaks, competitors use paddles with blades at both ends.
It is a sport dominated by Europeans, with 10 of the 12 medals at the Beijing Olympics going to European competitors. Among them was Great Britain's David Florence, who won silver in the men's C1.
Why is it good for you?
Paddling uses most of the muscles in the arms and legs, with n hour's canoeing burns approximately 287 calories.
The strain of fighting against the power of the water leading to an increase in upper arm, forearm and chest circumference and grip strength.
A Manchester Metropolitan University study found that regular canoeists possessed superior heart strength enabling them to pump blood around the body more efficiently.
As several canoeing disciplines are carried out in pairs, it is an excellent way to develop communication skills and learn to work effectively with other people. Clubs also offer a variety of social events beyond simply taking part in the sport.
Get involved
If you haven't canoed before, a starter course is a good idea. There are clubs and watersports centres all over the United Kingdom, with some offering slalom teaching for mixed groups or for novices.
For those looking to join a club or begin lessons, visit the British Canoe Union website for further information.
If you are new to canoeing and kayaking, it is not necessary to purchase equipment straight away. Very often clubs and centres will have equipment that you can use, under supervision.
After you begin to paddle more regularly you may then wish to purchase some of your own equipment such as a helmet, spray deck, buoyancy aid, paddle and even a canoe.
There are approximately 4,500km of navigations and canals in the UK that can be paddled on with the appropriate licence. White-water centres also offer a variety of exciting sporting and team-building activities.
Go to the Canoe England,Scottish Canoe Association,Canoe Wales and Canoe Association of Northern Ireland websites for more information on how and where to try out or watch the sport.
More on the GB Canoeing website
Want to get involved with sport in your local community? Why not Join In ?
'Join In Local Sport' aims to get as many people as possible to turn up and take part in activities at their local sports facilities on 18/19 August, 2012 - the first weekend between the Olympic and Paralympic Games.
The aim of the initiative is for every sports club and community group in the UK to put on a special event in a bid to encourage more people to get involved as members, supporters or volunteers.
More than 4,000 local sports clubs will be opening their doors to host events and show people just how they can get involved.
As well as tips on playing sport there will be information on coaching, supporting and how to help out.
Find an event near you.
The competition format at London 2012
From Sunday 29 July to Thursday 2 August, 82 athletes (61 men, 21 women) will compete at the Lee Valley White Water Centre.
There are four medal events: men's canoe single, men's canoe double, men's kayak and women's kayak.
Each competition has heats (two runs), a semi-final (one run) and a final (one run).
More on the London 2012 website
The rules at London 2012
Modelled on slalom skiing, canoe slalom involves timed runs down a white-water course.
Red gates must be negotiated upstream, while green gates must be negotiated downstream.
Touching a gate adds a two-second penalty to the overall time, while 50 seconds are added if a gate is missed altogether. As well as time penalties, athletes can be penalised for other infringements such as being judged not to have started or finished correctly.
Each second counts for one point, with penalties added at the end, and the winner is the competitor with the quickest time after penalties are accounted for.
Ones to watch
Beijing's canoe single silver medallist David Florence could become the first Team GB canoeist to win a medal in two events at an Olympics. He also goes in the canoe double with Richard Hounslow - they won bronze at the 2010 World Championships.
France's Tony Estanguet is bidding for a third Olympic gold in the canoe single. He has clinched world and European titles in the last two years.
In the canoe double, Slovakian twins Pavol and Peter Hochschorner are aiming for an outstanding fourth successive Olympic gold.
History
Canoe Slalom began in Switzerland in 1932 and was first performed on flat water before later switching to white-water rapids.
The first known competition took place in 1933 but, although canoe and kayak racing became full medal sports at the 1936 Berlin Games, canoe slalom only made its debut at the 1972 Munich Games and was then dropped until returning in 1992.