Natalie Melmore wins silver in the Commonwealth Games women's singles bowls, with New Zealand's Jo Edwards claiming gold.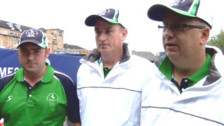 NI bowlers secure medal in Glasgow
The Northern Ireland men's triples bowling team win their semi-final to ensure at least a silver medal at Glasgow 2014.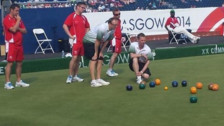 Heartbreak for Jersey bowls teams
Two Jersey bowls teams narrowly miss out on places in the 2014 Commonwealth Games semi-finals.
Your quick guide to lawn bowls: how the events work, what's new, the Home Nations prospects and other Commonwealth contenders.