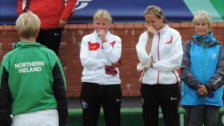 Jersey miss out on first medal since 1990
Jersey bowlers Lindsey Greechan and Katie Nixon miss out on the island's first Commonwealth Games medal since 1990.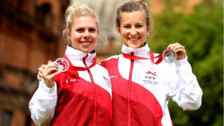 England women's pair win bowls silver
England's Natalie Melmore and Jamie-Lea Winch lose out to South Africa in a dramatic bowls pairs final at the Commonwealth Games.
Your quick guide to lawn bowls: how the events work, what's new, the Home Nations prospects and other Commonwealth contenders.