Serena Williams takes another step towards her first calendar Grand Slam, while Rafael Nadal and Novak Djokovic also progresses.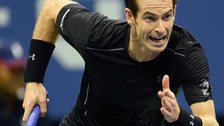 Murray braced for 'tricky' Mannarino
Britain's Andy Murray faces Frenchman Adrian Mannarino as three Britons try to reach the US Open third round on Thursday.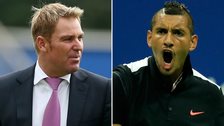 'You're testing our patience mate'
Ex-cricketer Shane Warne writes to tennis player Nick Kyrgios, telling his fellow Australian not to waste his talent.