Former referee Michaela Tabb's court case against World Snooker for sexual discrimination has begun and will conclude next week.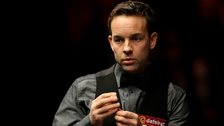 Son was 'drive' to recover - Carter
Ali Carter says his son was his drive to recover from lung cancer, after winning his first tournament since having the all-clear.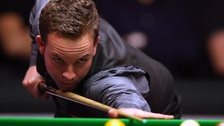 Carter wins first title since cancer all-clear
Ali Carter wins the Paul Hunter Classic to claim his first professional title since successfully battling cancer.
World Snooker Championship
Stuart Bingham beats Shaun Murphy 18-15 in a gripping final to win his first World Championship.