Kris Boyd is opposed to playing Premiership games overseas but thinks Scottish football can learn from the United States.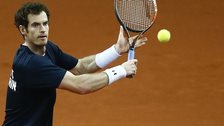 GB satisfied with security - Murray
Great Britain's Davis Cup team are satisfied with security arrangements for the final in Ghent, says Andy Murray.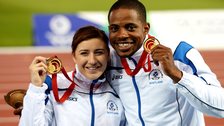 Clegg splits with guide Huggins
Commonwealth Games gold medallist Libby Clegg announces the end of her sprint partnership with Mikail Huggins.
BBC Scotland coverage
Football news and interviews, Wed 25 Nov, 18:30 GMT, BBC Radio Scotland (MW)
Philadelphia ready to host Dundee v Celtic but Fifa may have final say, Kilmarnock teenager attracts interest...
Read the latest BBC news from Scotland
Scores, Results & Fixtures
Latest Football
Previous Results
Sun 22 Nov 2015

-

Scottish Premiership
Previous Results
Sat 21 Nov 2015

-

Scottish Premiership
Previous Results
Sun 8 Nov 2015

-

Scottish Premiership
Previous Results
Sat 7 Nov 2015

-

Scottish Premiership
Upcoming Fixtures
Fri 27 Nov 2015 - Scottish Premiership
St Johnstone v Dundee 19:45
Upcoming Fixtures
Sat 28 Nov 2015 - Scottish Premiership
Aberdeen v Ross County 15:00
Dundee Utd v Hamilton 15:00
Kilmarnock v Partick Thistle 15:00
Motherwell v Hearts 15:00
Upcoming Fixtures
Sun 29 Nov 2015 - Scottish Premiership
Inverness CT v Celtic 12:15
Upcoming Fixtures
Sat 5 Dec 2015 - Scottish Premiership
Dundee v Aberdeen 12:30
Celtic v Hamilton 15:00
Hearts v Inverness CT 15:00
Kilmarnock v Dundee Utd 15:00
Partick Thistle v Motherwell 15:00
Ross County v St Johnstone 15:00
League Table
Scottish Premiership summary table; it charts each team by position, team name, games played, total goal difference and points
Position
Team
Played
Goal Difference
Points
No movement 1
Celtic
15
27
36
No movement 2
Hearts
15
12
30
No movement 3
Aberdeen
15
5
29
No movement 4
St Johnstone
15
8
26
No movement 5
Ross County
15
3
21
No movement 6
Hamilton
15
-2
19
No movement 7
Dundee
15
-3
19
No movement 8
Inverness CT
15
-3
17
No movement 9
Kilmarnock
15
-9
16
No movement 10
Partick Thistle
15
-9
14
No movement 11
Motherwell
15
-10
14
No movement 12
Dundee Utd
15
-19
8