Assistant manager John Collins is sure Celtic fans will play their part against Qarabag, even if the game is not a sell-out.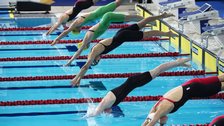 Glasgow to host Olympic trials
Britain's swimmers will bid to represent their country at Rio 2016 when Glasgow stages the Olympic trials next April.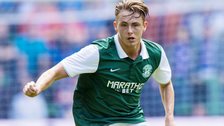 Rangers boss unsure over Allan bid
Mark Warburton has "no idea" whether Rangers will make a third offer for Hibernian midfielder Scott Allan.
BBC Scotland coverage
The most petty and ill-informed football show on radio, Sat 1 Aug, 12:05 BST, BBC Radio Scotland

Scottish sport news and interviews, Sat 1 Aug, 14:00 BST, BBC Radio Scotland
Everton boss Roberto Martinez refuses to rule out a £10m move for Celtic defender Virgil van Dijk...
Read the latest BBC news from Scotland
Scores, Results & Fixtures
Latest Football
Previous Results
Sun 31 May 2015

-

Scottish Premiership
Previous Results
Thu 28 May 2015

-

Scottish Premiership
Previous Results
Sun 24 May 2015

-

Scottish Premiership
Previous Results
Sat 23 May 2015

-

Scottish Premiership
Previous Results
Wed 20 May 2015

-

Scottish Premiership
Previous Results
Sun 17 May 2015

-

Scottish Premiership
Previous Results
Sat 16 May 2015

-

Scottish Premiership
Upcoming Fixtures
Sat 1 Aug 2015 - Scottish Premiership
Celtic v Ross County 12:45
Hamilton v Partick Thistle 15:00
Inverness CT v Motherwell 15:00
Kilmarnock v Dundee 15:00
Upcoming Fixtures
Sun 2 Aug 2015 - Scottish Premiership
Hearts v St Johnstone 12:30
Dundee Utd v Aberdeen 15:30
Upcoming Fixtures
Sat 8 Aug 2015 - Scottish Premiership
Dundee v Hearts 15:00
Motherwell v Dundee Utd 15:00
Ross County v Hamilton 15:00
St Johnstone v Inverness CT 15:00
Upcoming Fixtures
Sun 9 Aug 2015 - Scottish Premiership
Partick Thistle v Celtic 12:30
Aberdeen v Kilmarnock 15:00