Andy Murray will have friend and fellow Briton James Ward for company in the third round of Wimbledon on Saturday.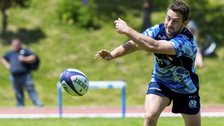 Laidlaw relaxed on captain's role
Greig Laidlaw hints that a decision may already have been made on Scotland's World Cup captaincy.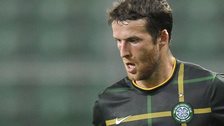 Sunderland sign Celtic's Matthews
Sunderland sign Wales international Adam Matthews from Scottish champions Celtic for £2m on a four-year deal.
BBC Scotland coverage
The most petty and ill-informed football show on radio, Sat 4 June, 12:05 BST, BBC Radio Scotland

Scottish sport news and interviews, Sat 4 July, 14:00 BST, BBC Radio Scotland
Celtic will not give up on Ciftci chase, possible Rangers return for McCulloch...
Read the latest BBC news from Scotland
Scores, Results & Fixtures
Latest Football
Previous Results
Sun 31 May 2015

-

Scottish Premiership
Previous Results
Thu 28 May 2015

-

Scottish Premiership
Previous Results
Sun 24 May 2015

-

Scottish Premiership
Previous Results
Sat 23 May 2015

-

Scottish Premiership
Previous Results
Wed 20 May 2015

-

Scottish Premiership
Previous Results
Sun 17 May 2015

-

Scottish Premiership
Previous Results
Sat 16 May 2015

-

Scottish Premiership
Upcoming Fixtures
Sat 1 Aug 2015 - Scottish Premiership
Celtic v Ross County 12:45
Hamilton v Partick Thistle 15:00
Inverness CT v Motherwell 15:00
Kilmarnock v Dundee 15:00
Upcoming Fixtures
Sun 2 Aug 2015 - Scottish Premiership
Hearts v St Johnstone 12:30
Dundee Utd v Aberdeen 15:30
Upcoming Fixtures
Sat 8 Aug 2015 - Scottish Premiership
Aberdeen v Kilmarnock 15:00
Dundee v Hearts 15:00
Motherwell v Dundee Utd 15:00
Partick Thistle v Celtic 15:00
Ross County v Hamilton 15:00
St Johnstone v Inverness CT 15:00