The logo for the 2020 Tokyo Olympics Games is scrapped after allegations that it was plagiarised.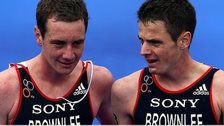 Ankle surgery for Alistair Brownlee
Olympic triathlon qualification is on hold for reigning champion Alistair Brownlee as he undergoes ankle surgery.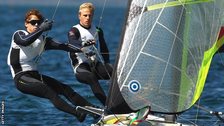 German sailor makes Rio bug claims
Germany's Erik Heil says he has contracted an infection after competing in waters which will host sailing at the Rio Olympics.