BBC Sport's racing correspondent Cornelius Lysaght recalls spending time with the man behind the voice, Sir Peter O'Sullevan.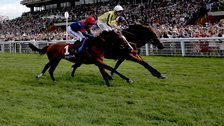 Big Orange wins Goodwood Cup
Big Orange wins a thrilling three-way finish to take the Goodwood Cup, while Richard Hughes wins in last Goodwood festival.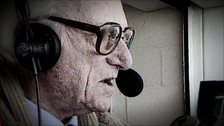 Watch video
O'Sullevan's Grand National greats
Speaking in April 2012, Grand National commentary legend Sir Peter O'Sullevan, who died on Wednesday, recalls some classic memories from Aintree.