A record third win on Sunday would make Treve an all-time great, says racing correspondent Cornelius Lysaght.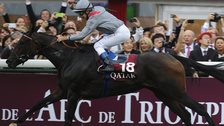 Singing the praises of 'amazing' Treve
The story of Prix de l'Arc de Triomphe favourite Treve, her charismatic trainer and the song inspired by the wonder horse.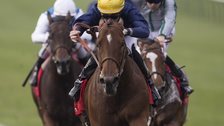 Esoterique wins Sun Chariot Stakes
Esoterique overhauls Integral in the closing stages to win the Group One Sun Chariot Stakes at Newmarket.
SUN 4 OCT

Howard Lawn Tennis Club

SUN 4 OCT

Risborough Run in the Park

SUN 4 OCT

British Cycling