Rory McIlroy's ankle injury is progressing well but there is still no word on whether he will defend his US PGA title next week.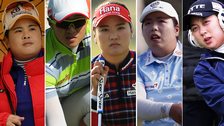 'Golf must capitalise on Asian excellence'
A head-to-head team event is required to reap the benefits from Asia's dominance in the women's game, writes Iain Carter.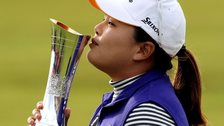 Park wins seventh major at Turnberry
Inbee Park sees off the challenge of fellow South Korean Ko Jin-young to win the Women's British Open.