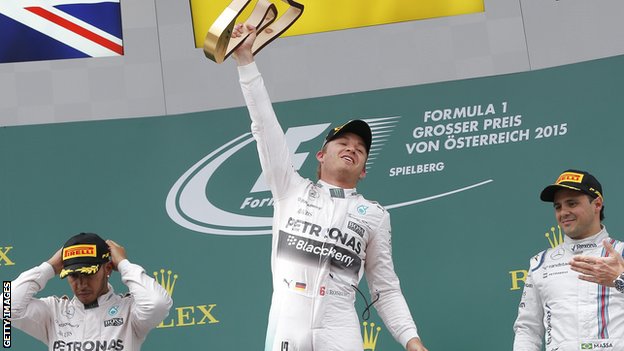 Formula 1 gossip: Hamilton, Grosjean, Red Bull, Ferrari
Wednesday, 1 July
Ferrari chief Maurizio Arrivabene says F1 is seeking "the solution" to the current problems before Wednesday's meeting of the Strategy Group. (Autohebdo in French)
"#BritishGP coming soon. One of the last times I drove around Silverstone was in this beauty..." Lotus driver Romain Grosjean writes on Instagram and posts a photo of an old Renault car.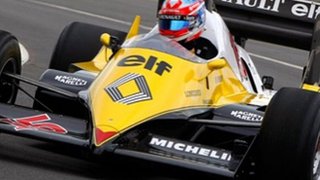 Mercedes driver Lewis Hamilton has criticised the standard of F1 trophies. "We just need to make better trophies - it's shocking how bad the trophies are," the Briton said. "The trophies are as good as... at go kart level - it was really bad." (Telegraph)
Meanwhile, the 30-year-old says winning this weekend's British Grand Prix will be like winning an Olympic gold. (The Mirror)
Red Bull pulling out of Formula 1 could be what is required to trigger a necessary overhaul of the championship's regulations, says Force India deputy team principal Bob Fernley. (Autosport)
Tuesday, 30 June
Michelin has no interest in supplying tires to Formula 1 unless the sport agrees to make them bigger, a change motorsport head Pascal Couasnon feels certain will happen eventually. (Reuters)
Jean Todt, chief of motorsport's governing body the FIA, said he would like to see Formula 1 races in Europe pushed back to the evening. (Guardian)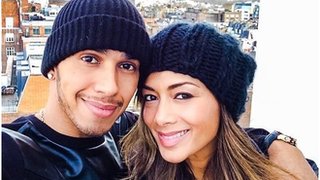 Lewis Hamilton paid tribute to ex-girlfriend Nicole Scherzinger on her 37th birthday in an Instagram message.
Construction work for next year's grand prix on the streets of Azerbaijan's capital Baku is set to begin this week. (Sports Business Daily)
Thailand's sports chief Sakol Wannapong wants the country to host a grand prix next year. (Bangkok Post)
Monday, 29 June
Mercedes team boss Toto Wolff has called for an end to the criticism of Formula 1 as he is convinced it is damaging the championship. (Autosport)
Red Bull team boss Christian Horner and his former Spice Girl wife Geri Halliwell spent Saturday night watching American singer Taylor Swift perform at London's Hyde Park. (Daily Mail)
Force India driver Nico Hulkenberg found time to get some exercise before next weekend's British Grand Prix. "Great coast run to finish the weekend!," he tweeted. "#Silverstone next! #F1 #pushing #Loveit."
Renault chief executive Carlos Ghosn says the team is more likely to quit Formula One or buy a team than remain just an engine supplier, but the final decision depends also on the governance of the sport. (Reuters)
Lewis Hamilton's younger brother Nicolas enjoyed a solid debut in the British Touring Car event at Croft with a best position of 22nd in three races. (Daily Express)
Formula 1 boss Bernie Ecclestone has admitted in an interview with the sport's teenage star Max Verstappen that if he was 17 again, the best thing he could do would be to find an 18-year-old girlfriend. (Formula1.com)