Lewis Hamilton brought a dash of Hollywood flair to his British GP victory, says BBC commentator David Coulthard.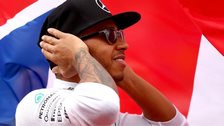 Hamilton was fighting back tears
Lewis Hamilton says he was "tearing up" on his way to winning the British Grand Prix in front of a capacity Silverstone crowd.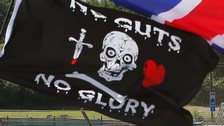 'Racing & rain - F1 needed this'
Lewis Hamilton's maturity and talent shone through the clouds at Silverstone, says chief writer Andrew Benson.