Formula 1 will carry out tests next month in a bid to improve cockpit protection in the wake of Justin Wilson's death.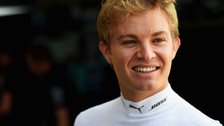 Gossip: Special new arrival for Rosberg
Nico Rosberg's new arrival, Lewis Hamilton spends time in Los Angeles, Audi quiet on F1 speculation, plus more.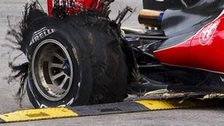 F1 drivers demand end of blow-outs
Formula 1 drivers call for an end to dramatic tyre failures following two incidents at the Belgian Grand Prix.