German driver Nico Hulkenberg will drive for Force India until the end of the 2017 season after signing a new two-year deal.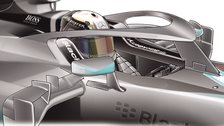 Leather helmets to halo cockpits - but how safe can F1 ever be?
Motorsport must find a way to protect drivers as much as possible in the cockpit, but do not expect a fix-all solution, says Allan McNish.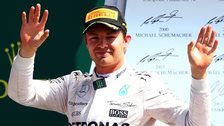 Nothing less than a win will do - Rosberg
Nico Rosberg targets victory in Italian Grand Prix, Pirelli about-turn over Sebastian Vettel's tyre blowout, plus more F1 gossip.