World champion Lewis Hamilton says he is "in trouble" for this weekend's British Grand Prix if he does not improve his car.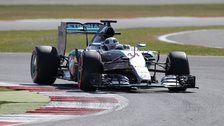 Hamilton struggles at Silverstone
Lewis Hamilton is only fourth fastest in second practice at the British Grand Prix as Mercedes team-mate Nico Rosberg sets the pace.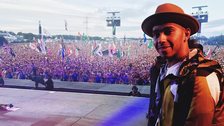 From Glastonbury to Silverstone via a Q&A
Lewis Hamilton on racing at home, his dream team-mate, favourite grand prix and being close friends with the Kardashians.