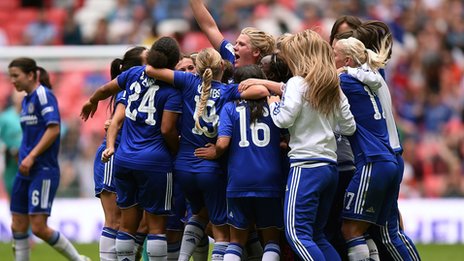 Ji So-Yun scores the winner as Chelsea beat Notts County in the first Women's FA Cup final to be played at Wembley.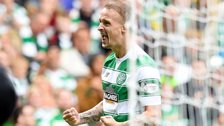 Celtic begin with victory over Ross County
Celtic open the defence of the Scottish title with a workmanlike two-goal victory over Ross County.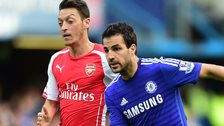 Arsenal and Chelsea set for Wembley clash
After a 64-day break the English domestic season returns on Sunday when Arsenal face champions Chelsea in the Community Shield.
Scores, Results & Fixtures
Latest Football
Previous Results
Sun 31 May 2015

-

Scottish Premiership
Previous Results
Thu 28 May 2015

-

Scottish Premiership
Previous Results
Sun 24 May 2015

-

Scottish Premiership
Previous Results
Sat 23 May 2015

-

Scottish Premiership
Previous Results
Wed 20 May 2015

-

Scottish Premiership
Previous Results
Sun 17 May 2015

-

Scottish Premiership
Previous Results
Sat 16 May 2015

-

Scottish Premiership
Upcoming Fixtures
Sun 2 Aug 2015 - Scottish Premiership
Upcoming Fixtures
Sat 8 Aug 2015 - Scottish Premiership
Dundee v Hearts 15:00
Motherwell v Dundee Utd 15:00
Ross County v Hamilton 15:00
St Johnstone v Inverness CT 15:00
Upcoming Fixtures
Sun 9 Aug 2015 - Scottish Premiership
Partick Thistle v Celtic 12:30
Aberdeen v Kilmarnock 15:00
Upcoming Fixtures
Tue 11 Aug 2015 - Scottish Premiership
Dundee Utd v Dundee 19:45
St Johnstone v Ross County 19:45
Upcoming Fixtures
Wed 12 Aug 2015 - Scottish Premiership
Aberdeen P - P Hamilton

Postponed

Hearts v Motherwell 19:45
Explore the BBC
10 films you must see this August
SAT 1 AUG

United in the Community

SAT 1 AUG

United in the Community

SAT 1 AUG

Eastham Rangers Junior Football Club