Northern Ireland boss Michael O'Neill says it would be "a magnificent achievement" for his side to earn a place for Euro 2016.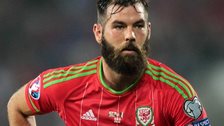 Injured Ledley out of Wales qualifier
Wales will be without midfielder Joe Ledley for Sunday's Euro 2016 qualifier with Israel in Cardiff.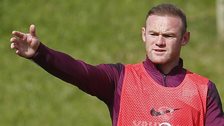 Rooney wants team glory over record
Wayne Rooney would prefer winning a major international trophy with England to breaking his nation's goal-scoring record.
Scores, Results & Fixtures
Latest Football
Previous Results
Fri 4 Sep 2015

-

European Championship Qualifying
Previous Results
Thu 3 Sep 2015

-

European Championship Qualifying
Czech Rep.

2 - 1

Kazakhstan

FT
Luxembourg v Macedonia 17:00
Ukraine v Belarus 17:00
Spain v Slovakia 19:45
Estonia v Lithuania 17:00
Switzerland v Slovenia 19:45
Russia v Sweden 17:00
Austria v Moldova 19:45
Montenegro v Liechtenstein 19:45
Upcoming Fixtures
Sun 6 Sep 2015 - European Championship Qualifying
Latvia v Czech Rep. 17:00
Turkey v Netherlands 17:00
Iceland v Kazakhstan 19:45
Bos-Herze v Andorra 19:45
Cyprus v Belgium 19:45
Malta v Azerbaijan 17:00
Norway v Croatia 17:00
Italy v Bulgaria 19:45
Upcoming Fixtures
Mon 7 Sep 2015 - European Championship Qualifying
Poland v Gibraltar 19:45
R. of Ireland v Georgia 19:45
Scotland v Germany 19:45
Explore the BBC
Freddie Flintoff guides some of Britain's fittest people through military boot camp
SAT 5 SEP

Aylesbury United Juniors and Girls FC

SAT 5 SEP

United in the Community

SAT 5 SEP

United in the Community