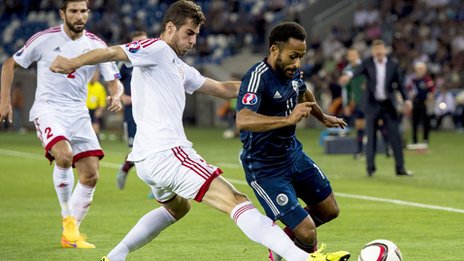 Follow live text plus listen to Radio Scotland & BBC Radio 5 live coverage of Georgia v Scotland in the Euro 2016 qualifiers.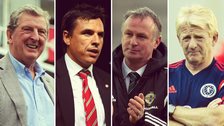 Live
Euro 2016 qualifiers build-up
England news conference (from 17:45 BST), Faroes v Northern Ireland (19:45) build-up, gossip, debate & social media.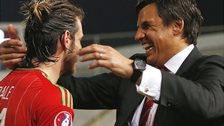 'Fans can get excited, but players can't'
Manager Chris Coleman urges Wales fans to get excited, but says he and his players will not until they qualify for Euro 2016.
Scores, Results & Fixtures
Latest Football
Previous Results
Thu 3 Sep 2015

-

European Championship Qualifying
Czech Rep.

2 - 1

Kazakhstan

FT

Turkey

1 - 1

Latvia

FT

Israel

4 - 0

Andorra

FT

Azerbaijan

0 - 0

Croatia

FT

Bulgaria

0 - 1

Norway

FT

Italy

1 - 0

Malta

FT
Previous Results
Sun 14 Jun 2015

-

European Championship Qualifying
Ukraine

3 - 0

Luxembourg

FT

Belarus

0 - 1

Spain

FT
Germany v Poland 19:45
Greece v Finland 19:45
Hungary v Romania 19:45
Denmark v Albania 19:45
Serbia v Armenia 19:45
Upcoming Fixtures
Sat 5 Sep 2015 - European Championship Qualifying
Luxembourg v Macedonia 17:00
Ukraine v Belarus 17:00
Spain v Slovakia 19:45
Estonia v Lithuania 17:00
San Marino v England 17:00
Switzerland v Slovenia 19:45
Russia v Sweden 17:00
Austria v Moldova 19:45
Montenegro v Liechtenstein 19:45
Upcoming Fixtures
Sun 6 Sep 2015 - European Championship Qualifying
Latvia v Czech Rep. 17:00
Turkey v Netherlands 17:00
Iceland v Kazakhstan 19:45
Explore the BBC
Take our test to see how you could save at the supermarket
FRI 4 SEP

Westway Sports Centre

FRI 4 SEP

Active West Lothian (West Lothian Council)

FRI 4 SEP

Active West Lothian (West Lothian Council)