West Ham's dramatic FA Cup win over Liverpool was one of the best in the club's history, according to boss Slaven Bilic.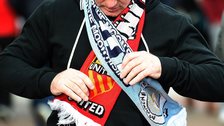 Ticket price rises 'will mean tourist fans'
Stadiums will be filled with "tourists" if ticket prices rise further, says Football Supporters' Federation chairman Malcolm Clarke.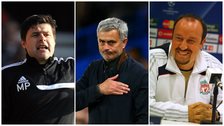 Live
Sportsday - latest football news
FA Cup latest, breaking sports news, the best of social media and which manager do you wish your club still had?
Scores, Results & Fixtures
Latest Football
Previous Results
Tue 9 Feb 2016

-

FA Cup
Previous Results
Sun 31 Jan 2016

-

FA Cup
Previous Results
Sat 30 Jan 2016

-

FA Cup
Upcoming Fixtures
Sat 20 Feb 2016 - FA Cup
Arsenal v Hull 12:45
Reading v West Brom or Peterborough 15:00
Watford v Leeds 15:00
Bournemouth v Everton 17:15
Upcoming Fixtures
Sun 21 Feb 2016 - FA Cup
Blackburn v West Ham 14:00
Tottenham v Crystal Palace 15:00
Chelsea v Man City 16:00
Upcoming Fixtures
Mon 22 Feb 2016 - FA Cup
Shrewsbury v Man Utd 19:45
Explore the BBC
Professor Green uncovers the modern face of homelessness
WED 10 FEB

Netherton Walkers FC

WED 10 FEB

Gloucestershire Football Association

WED 10 FEB

Beechcroft Tennis and Multi Sports Community Club