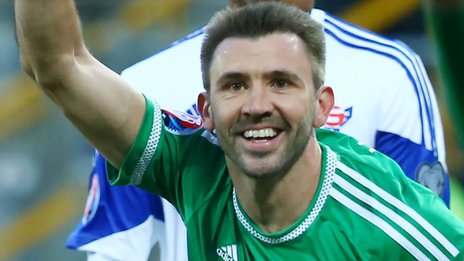 Northern Ireland are on the brink of qualifying for Euro 2016 after beating the Faroe Islands 3-1 in Torshavn.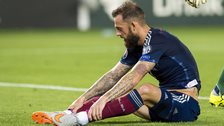 Scotland hopes dented by defeat in Georgia
Scotland's hopes of reaching the Euro 2016 finals take a blow as Georgia claim a first home win of the qualifying campaign.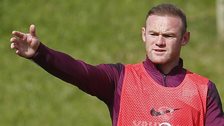 Rooney wants team glory over record
Wayne Rooney would prefer winning a major international trophy with England to breaking his nation's goal-scoring record.
Scores, Results & Fixtures
Latest Football
Previous Results
Fri 4 Sep 2015

-

European Championship Qualifying
Previous Results
Thu 3 Sep 2015

-

European Championship Qualifying
Czech Rep.

2 - 1

Kazakhstan

FT
Luxembourg v Macedonia 17:00
Ukraine v Belarus 17:00
Spain v Slovakia 19:45
Estonia v Lithuania 17:00
Switzerland v Slovenia 19:45
Russia v Sweden 17:00
Austria v Moldova 19:45
Montenegro v Liechtenstein 19:45
Upcoming Fixtures
Sun 6 Sep 2015 - European Championship Qualifying
Latvia v Czech Rep. 17:00
Turkey v Netherlands 17:00
Iceland v Kazakhstan 19:45
Wales v Israel 17:00
Bos-Herze v Andorra 19:45
Cyprus v Belgium 19:45
Malta v Azerbaijan 17:00
Norway v Croatia 17:00
Italy v Bulgaria 19:45
Upcoming Fixtures
Mon 7 Sep 2015 - European Championship Qualifying
Poland v Gibraltar 19:45
R. of Ireland v Georgia 19:45
Scotland v Germany 19:45
Explore the BBC
Freddie Flintoff guides some of Britain's fittest people through military boot camp
SAT 5 SEP

Aylesbury United Juniors and Girls FC

SAT 5 SEP

United in the Community

SAT 5 SEP

United in the Community