Liverpool pay the most money in agents fees, spending £14.3m of a total of £129.86 - up almost £15m from last year.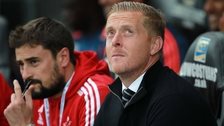 'Monk must wake up to relegation battle reality'
Garry Monk needs to realise that Swansea are in a Premier League relegation battle, says ex-Wales striker Iwan Roberts.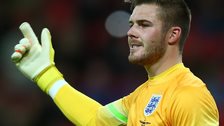 Butland will not be sold - Hughes
Stoke goalkeeper Jack Butland will not be sold in January and is undervalued at £20m, says club manager Mark Hughes.
Scores, Results & Fixtures
Latest Football
Previous Results
Wed 28 Oct 2015

-

League Cup
Previous Results
Tue 27 Oct 2015 - League Cup
Previous Results
Wed 23 Sep 2015 - League Cup
Upcoming Fixtures
Wed 2 Dec 2015 - League Cup
Southampton v Liverpool 19:45
Explore the BBC
BBC Music's weird and wonderful interviews of 2015
TUE 1 DEC

Sports Active Seagulls Community Trust

TUE 1 DEC

Northamptonshire Sport

TUE 1 DEC

The Dorset Mental Health Forum