Arsenal striker Theo Walcott signs a new four-year deal with the club, as Santi Cazorla also extends his agreement.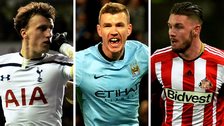 Live
Football transfers & season build-up
Transfer gossip, Chelsea news conference, new season build-up, Sir Bobby Robson memories, paper review and social media.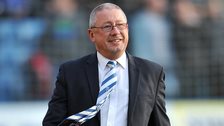 Gills fined for 'race victimisation'
Gillingham and club chairman Paul Scally are fined £75,000 each for "race victimisation" by the FA, but both will appeal.
Scores, Results & Fixtures
Latest Football
Previous Results
Sun 31 May 2015

-

Scottish Premiership
Previous Results
Thu 28 May 2015

-

Scottish Premiership
Previous Results
Sun 24 May 2015

-

Scottish Premiership
Previous Results
Sat 23 May 2015

-

Scottish Premiership
Previous Results
Wed 20 May 2015

-

Scottish Premiership
Previous Results
Sun 17 May 2015

-

Scottish Premiership
Previous Results
Sat 16 May 2015

-

Scottish Premiership
Upcoming Fixtures
Sat 1 Aug 2015 - Scottish Premiership
Celtic v Ross County 12:45
Hamilton v Partick Thistle 15:00
Inverness CT v Motherwell 15:00
Kilmarnock v Dundee 15:00
Upcoming Fixtures
Sun 2 Aug 2015 - Scottish Premiership
Hearts v St Johnstone 12:30
Dundee Utd v Aberdeen 15:30
Upcoming Fixtures
Sat 8 Aug 2015 - Scottish Premiership
Dundee v Hearts 15:00
Motherwell v Dundee Utd 15:00
Ross County v Hamilton 15:00
St Johnstone v Inverness CT 15:00
Upcoming Fixtures
Sun 9 Aug 2015 - Scottish Premiership
Partick Thistle v Celtic 12:30
Aberdeen v Kilmarnock 15:00
Explore the BBC
10 films you must see this August
FRI 31 JUL

Westway Sports Centre

FRI 31 JUL

Queens Park Rangers Mini FootballeRs

FRI 31 JUL

MoreLife