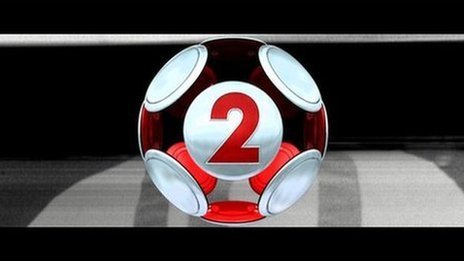 Mark Chapman introduces highlights and analysis of the day's four Premier League games, including Liverpool v Swansea and Tottenham v Chelsea.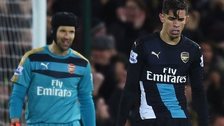 Arsenal pick up injuries in draw
Lewis Grabban scores an equaliser for Norwich as they draw 1-1 with Arsenal, who suffer injuries to Laurent Koscielny and Alexis Sanchez.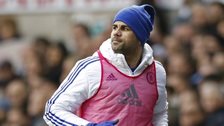 Costa can still react positively - Gullit
Jose Mourinho's treatment of Diego Costa and Eden Hazard shows how desperate he is to get them back to their best form, says ex-Chelsea boss Ruud Gullit.
Scores, Results & Fixtures
Latest Football
Previous Results
Sat 28 Nov 2015

-

Premier League
Previous Results
Mon 23 Nov 2015

-

Premier League
Previous Results
Sun 22 Nov 2015

-

Premier League
Previous Results
Sat 21 Nov 2015

-

Premier League
Upcoming Fixtures
Sat 5 Dec 2015 - Premier League
Stoke v Man City 12:45
Arsenal v Sunderland 15:00
Man Utd v West Ham 15:00
Southampton v Aston Villa 15:00
Swansea v Leicester 15:00
Watford v Norwich 15:00
West Brom v Tottenham 15:00
Chelsea v Bournemouth 17:30
Upcoming Fixtures
Sun 6 Dec 2015 - Premier League
Newcastle v Liverpool 16:00
Upcoming Fixtures
Mon 7 Dec 2015 - Premier League
Everton v Crystal Palace 20:00
Upcoming Fixtures
Sat 12 Dec 2015 - Premier League
Norwich v Everton 12:45
Crystal Palace v Southampton 15:00
Live on the BBC
Sun 29 Nov, 22:30 GMT, BBC One (23:25 GMT Scotland)
Explore the BBC
A body builder talks about the true impact that steroids can have
SUN 29 NOV

ICA Sports FC

SUN 29 NOV

Football Buzz

SUN 29 NOV

Football Buzz