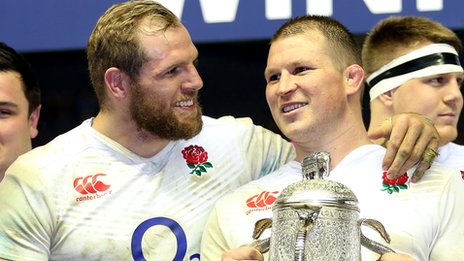 Scotland's wait to regain the Calcutta Cup goes on after England open the Eddie Jones era with victory at Murrayfield.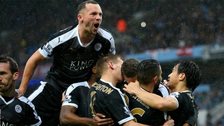 Leicester stun Man City to go five points clear
Premier League leaders Leicester stun Manchester City with a convincing victory to move five points clear at the top of the table.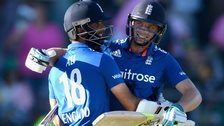 England beat SA for 2-0 series lead
Alex Hales hits 99 as England go 2-0 up in ODI series against South Africa with a five-wicket victory at Port Elizabeth.
More from BBC Sport England
Latest Football
Previous Results
Sat 6 Feb 2016

-

Premier League
Previous Results
Wed 3 Feb 2016

-

Premier League
Previous Results
Tue 2 Feb 2016

-

Premier League
Upcoming Fixtures
Sat 13 Feb 2016 - Premier League
Sunderland v Man Utd 12:45
Bournemouth v Stoke 15:00
Crystal Palace v Watford 15:00
Everton v West Brom 15:00
Norwich v West Ham 15:00
Swansea v Southampton 15:00
Chelsea v Newcastle 17:30
Upcoming Fixtures
Sun 14 Feb 2016 - Premier League
Arsenal v Leicester 12:00
Aston Villa v Liverpool 14:05
Man City v Tottenham 16:15
Upcoming Fixtures
Sat 27 Feb 2016 - Premier League
West Ham v Sunderland 12:45
Leicester v Norwich 15:00
SUN 7 FEB

Progressive Sports Development

SUN 7 FEB

Football Buzz

SUN 7 FEB

Football Buzz