Britain's Chris Froome loses the lead in the Tour de France to Tony Martin after the German wins stage four.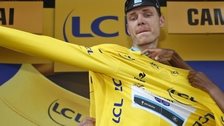 Martin conquers cobbles to lead Tour
Relive stage four as Germany's Tony Martin takes the race lead from Britain's Chris Froome after a day on the cobbles.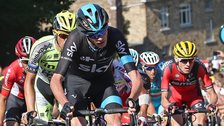 Podcast
Podcast: Bespoke at the Tour de France
Catch up with Simon Brotherton, Rob Hayles and the rest of the team on the road at cycling's most famous race.