Women's Cricket
England captain Charlotte Edwards says there is "a long way to go" in the Women's Ashes after Australia win the ODI series.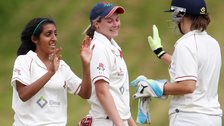 Lancs want women's Super League team
Lancashire confirm their interest in having a women's Cricket Super League team when the competitions starts in 2016.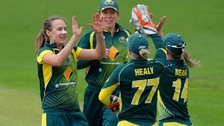 Australia take ODI series with win
Australia beat England by 89 runs in the third one-day international at Worcester to take a 4-2 lead in the Women's Ashes.